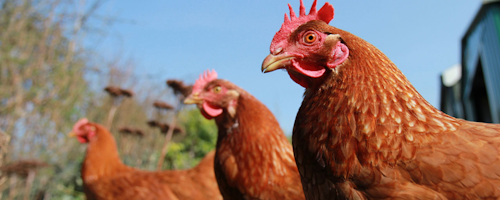 A woman faces felony charges after allegedly putting dirt and sand on chicken at a Minnesota plant, causing a recall of more than 27 tons of chicken.
The St. Cloud Times reports that Faye Slye, 36, of Cold Spring, was charged with two counts of first-degree damage to property.
The local police department and the FBI were notified after substances, which appeared to be dirt or ash, were found in tubs containing chicken meat at a Cold Spring, MN Gold'n Plump plant. The incidents occurred on June 7, 2016 and June 8, 2016.
The contamination prompted a recall of approximately 55,608 pounds of Gold'n Plump chicken — mostly sold to foodservice and institutional outlets. The estimated total damage caused by the contamination is $202,746.
According to the criminal complaint, surveillance footage showed Slye remove her gloves and plastic sleeves, reach into her shirt pockets and then brush her bare hands near her overshirt. The substance found on Slye's plastic sleeves matched the substance found on the chicken, which Slye told authorities was sand the first night and dirt the second.
Slye allegedly told authorities the dirt and sand were collected from the parking lot. Slye was officially charged on Jan. 26.