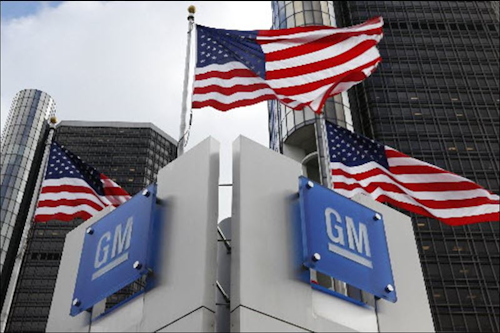 General Motors plans to lay off more than 2,000 hourly employees due to sluggish demand for cars produced at two plants.

The automaker will eliminate the third shifts at plants in Lordstown, Ohio, and Lansing, Mich., in January.

Lordstown will cut 1,202 hourly employees and 43 salaried workers, while Lansing will see 810 hourly and 29 salaried workers affected.

About 4,500 employees currently work at the Lordstown plant producing the Chevrolet Cruze, while 2,700 assemble the Chevrolet Camaro and Cadillac CTS and ATS in Lansing.

GM, like other automakers, saw low gas prices in recent months bolster sales of larger trucks and SUVs at the expense of passenger cars. The company said in a statement that the "customer shift from cars to crossovers and trucks is projected to continue."

The automaker also said in the announcement that it would invest more than $900 million in the Lansing plant and two others to support new vehicle projects.

Nearly $670 million will go to its Toledo, Ohio, transmission plant, with $211 million to Lansing and $37 million to its casting facility in Bedford, IN.