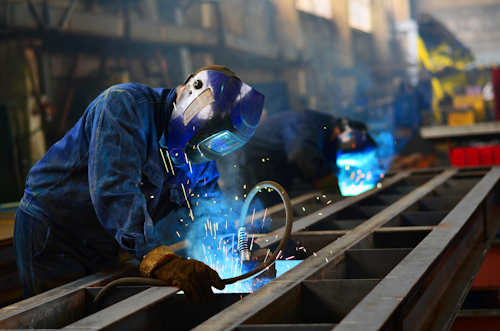 The Manufacturing Skill Standards Council (MSSC), announced this week that some major milestones have been passed as well as other successes that made "October Manufacturing Month" a banner month. The acheivements have burnished MSSC's reputation as the nation's "Gold Standard" for certifying industry-wide, front-line work in advanced manufacturing and logistics, a press release states.
MSSC, a national leader in training and certifying front-line work in advanced manufacturing and logistics, is a non-profit, industry-led 501(c)(3) organization that began in 1998. The non-profit delivers instructional materials and assessments through a network of 1,620 MSSC-trained instructors and 950 MSSC-authorized test sites in 49 states. According to a press release, MSSC is the only national certification body to be accredited by the American National Standards Institute under ISO 17024, the international quality standard for personnel certification.   
Milestones
Exceeded 2016 target of 1,700 MSSC-trained instructors and 1,000 MSSC-authorized assessment centers, mostly in community colleges and high schools, in 49 states
Issued 100,000-plus credentials to date (to some 50,000 individuals) under the MSSC Certified Production Technician (CPT) and Certified Logistics Technician (CLT) programs
Received first data from MSSC's growing "pre-release" program in federal and state prisons showing that those who secured CPT credentials had a recidivism rate of only 12 percent after leaving prison versus national rate of 76.7 percent
Other notable October successes
Issued the annual 2016 Edition of MSSC's national Production Standards and Logistics Standards, which are available without charge at www.msscusa.org
MSSC met their goal of giving MSSC CLA/CLT training and testing to 4,300-plus active duty members of Armed Services at 29 bases, plus to members of the Guard and Reserves
Received National Science Foundation (NSF) grant through the Florida Advanced Technological Education Center (FLATE) to enhance the ability of Florida high schoolers to secure the full Certified Production Technician (CPT) Certification, for which the Florida Department of Education allows 15 community college credits.