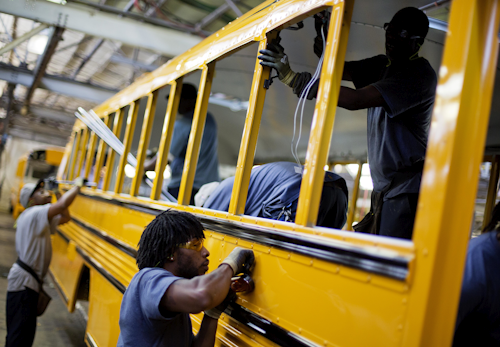 WASHINGTON (AP) — May was a brutal month for the U.S. labor market, with job losses hitting multiple industries.
Manufacturers cut 10,000 positions, construction companies 15,000. And temporary-help firms shed 21,000 jobs.
The Verizon workers' strike weighed on the telecommunications sector, which lost more than 37,000 jobs.
A rare bright spot was education and health, where job growth accelerated to 67,000 in May. Among all occupational sectors, employers in education and health have added the most jobs over the past 12 months.
Overall, employers added just 38,000 jobs in May, the fewest in more than five years. The unemployment rate fell to 4.7 percent from 5 percent, mainly because nearly a half-million jobless Americans stopped looking for work and so were no longer counted as unemployed.