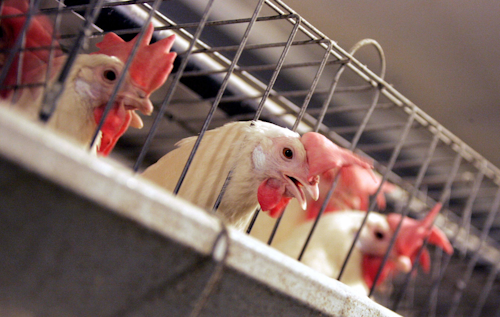 Processing line workers at some of the nation's largest poultry companies are routinely denied adequate bathroom breaks and often take humiliating and unhealthy steps in order to cope, according to a recent report from advocacy group Oxfam.

The report, titled No Relief, alleged that poultry workers' requests for breaks to use the bathroom are mocked, ignored or met with threats of discipline or termination.

Workers are also often forced to wait an hour or more for a break and given time limits during their breaks.

The report said that as a result, employees limit their fluid and food intake, urinate or defecate while working at production lines or wear diapers to work.

"I was stunned when poultry workers in Arkansas told me that people regularly wear diapers to work in the plants," said Oxfam America's Minor Sinclair. "They feel they have to put up with this to keep their jobs."

The report was based on hundreds of interviews with workers and advocates and cited worker surveys and a lawsuit filed against a Mississippi company. Inadequate bathroom breaks violate federal labor law and, the report said, offended workers' dignity more than their elevated injury risks or low wages.

The group called on the nation's largest poultry producers — Tyson, Pilgrim's, Perdue and Sanderson Farms — to make a series of changes to correct the problem.

"Poultry companies know they can get away with unfair, intimidating and legally questionable practices, because these workers are too fearful to speak up," Deborah Berkowitz of the National Employment Law Project said in a statement.

The companies identified in the report denied the allegations and defended their employment practices, while the National Chicken Council and the U.S. Poultry & Egg Association said that procedures are in place to account for workers who require breaks on production lines.

"We're troubled by these claims but also question this group's efforts to paint the whole industry with a broad brush based on a handful of anonymous claims," the trade groups said in a joint statement. "We believe such instances are extremely rare and that U.S. poultry companies work hard to prevent them."