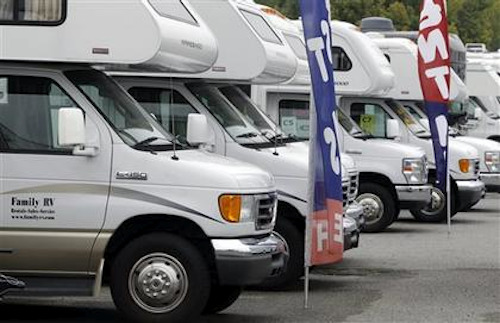 NAMPA, Idaho (AP) — Heartland Recreational Vehicles is looking to hire more than 120 employees for its new manufacturing facility in Nampa, ID.
Officials held a ribbon cutting for the new location Wednesday. Production is expected to begin in March, with eight to 10 units being built per day, according to The Idaho Press-Tribune (http://bit.ly/1jQq52g ).
Heartland President Chris Hermon said the company eyed locations in Oregon and Utah before finding the Nampa plant. They were looking for a way to meet increasing demands for recreational vehicles in the region.
"Once we got here (to Nampa) our eyes seemed to light up quite a bit," Hermon said.
Heartland held a job fair to find employees Wednesday. With 120 employees to be hired in 2016 and plans to increase that to 275 employees in Nampa within three years.
The Elkhart, Indiana-based company is occupying the former Transform Solar building in Nampa, which has been vacant since 2012. Officials say the facility will eventually have two production lines that complete a total of 20 units per day.
The company plans to invest about $12 million in the facility.
Heartland received nearly $4 million in tax reimbursement incentives from the state.