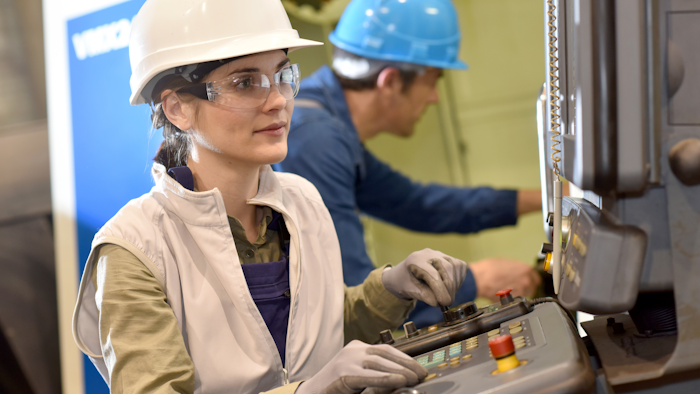 The Manufacturing Institute will hold a ceremony on April 10 to recognize women in leadership.
"These inspirational women have stepped up as leaders in our industry, building the future of manufacturing and our country. They set a powerful example as we seek to bring more people, especially women, into modern manufacturing. Manufacturers have an urgent need for talented new workers to join us, and we have rewarding, well-paying careers to offer. Women are under-represented in the industry, so there's an incredible opportunity before us, and STEP Ahead is helping us seize it," said National Association of Manufacturers President and CEO and Manufacturing Institute Chairman Jay Timmons.
In 2012 the Manufacturing Institute started the STEP Ahead initiative, a campaign to inform young women about opportunities in manufacturing. At the celebratory gala, 100 Honorees and 30 Emerging Leaders will be officially recognized. The Emerging Leaders category is made up of women leaders under 30 and marks remarkable leadership early in their careers.
Women make up about 29 percent of the manufacturing workforce, the Manufacturing Institute said, a relatively small amount compared to the United States labor force. The Institute sees this as "one of manufacturing's largest pools of untapped talent," it said in a press release.
"I am extremely proud of the 130 women being honored this year. More than ever, we are seeing companies with strong female leadership across the board. In the sixth year of STEP Ahead, we are continuing to add to this esteemed group of women leaders who will remain ambassadors for the industry, learn from each other and pay it forward with the knowledge they've gained from this unique experience," said Manufacturing Institute Executive Director Carolyn Lee.
The gala will be held in Washington, D.C.