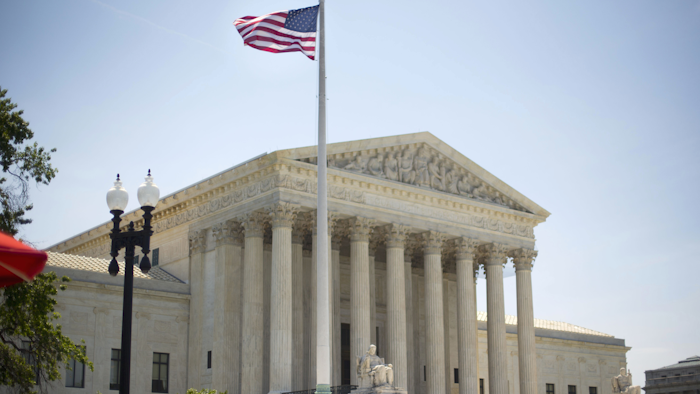 The Supreme Court is divided on a case, in place since 2016, which challenges the role of labor unions made up of government workers.
According to the Associated Press, newly appointed Justice Neil Gorsuch asked no questions and did not cast a tie-breaking vote on the case. The case, which split the court 4-4 last time it was considered, in 2016, was brought by Mark Janus against the American Federation of State, County and Municipal Employees, a labor union.
The case challenges a law that allows unions representing government employees in Illinois to collect fees from workers even if they do not join the union. Janus claims that he has paid "thousands of dollars" to a union which, he says, does not represent his interests.
Gorsuch, President Donald Trump's appointee to the Supreme Court after the death of Justice Antonin Scalia, has not yet made a statement on the case but is anticipated to vote in favor of Janus and the conservative groups that support him.
Fair share fees for government employees were permitted by a 1977 ruling, which has since come into question and been tied to the First Amendment. Janus argues that it is unconstitutional to force a worker to contribute to a union based on principals they disagree with.
Pro-union members of the court argued that ruling against the law could affect millions of contractors.
The Supreme Court is likely to hand down a decision in June.