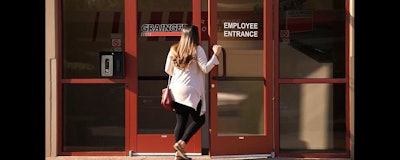 According to a release from the MRO products distributor, Grainger has received The Women's Choice Award for being a 2018 "Best Company to Work for Millennials."
The award reflects the needs and preferences of women based on publicly available data including the following factors: work-life balance, time off and vacation days, outstanding female representation, professional development and maternity support.
"Receiving recognition for being a Best Company to Work for Millennials is a testament to our ongoing commitment to creating an inclusive workplace and a great team member experience," said Grainger Senior Vice President and Chief People Officer, Joseph High. "The Women's Choice Award makes Grainger part of a distinguished network of companies across America that are committed to empowering their team members, and by doing this, we create a culture where dedicated, talented people can thrive regardless of age, gender, race, ethnicity, sexual orientation, veteran status, disabilities or backgrounds."
To view the full list of awarded companies, visit https://www.womenschoiceaward.com/best-companies-for.