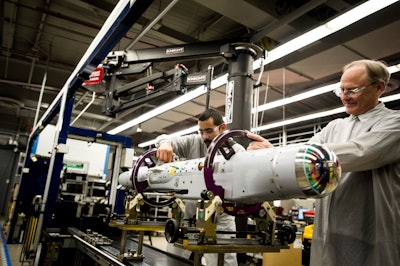 Tech and defense giant Raytheon last week announced plans to train hundreds of automotive technicians each year at a new apprenticeship center in the U.K.

The facility, located in Doncaster and operated by its Raytheon Professional Services subsidiary, features a capacity of about 70 students and will provide both apprentices and employers with classroom training, virtual learning and workplace visits.
RPS officials touted its record as one of the country's largest providers of vocational training for the auto and telecom sectors and noted that the government targeted apprenticeships to improve workforce planning and provide skilled workers to industry.

The Doncaster facility, in addition, will be the only national training center for retail apprentices for Luton-based automaker Vauxhall.

"The future success of Vauxhall depends on the people we employ in the retailer network and young people are a vital part of this," Vauxhall Retail Training & Process Development Manager Graham Page said in a statement.