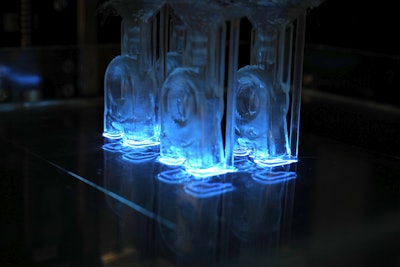 The manufacturing skills gap is something that we frequently talk about at IMPO. I read about it in the numerous editorials and articles provided by our contributing authors. I hear about it in the nightly newscasts and it is often discussed during my visits to the plant floor for our Onsite coverage.
Deloitte estimates the skills gap will lead to approximately two million manufacturing jobs going unfilled over the next decade do, in part, to a lack of skilled labor. Add to that the retirements of numerous long-term employees with years of insight who can diagnose a problem with a piece of equipment just by listening to it — they are taking all of that knowledge with them.
So what can manufacturers do? Build a pipeline. Many are building their workforce by offering internships and apprenticeships, others are opening their doors for events like Manufacturing Day, which shows students, parents and the world what a factory floor looks like today. The event is an effort to show students — before they head off to college — that manufacturing is a valuable career choice.
Recently I spoke with Charles Wood, the vice president of economic development with the Chattanooga, TN Area Chamber of Commerce. He discussed some of the ways the Chattanooga area is creating a workforce pipeline for the multiple manufacturers in their area — including Volkswagen and McKee Foods, to name a couple. (Lean more about Chattanooga's startup boom here.)
"Everyone wants their kids to get a college degree and wear a white collar and the reality is that a lot of the jobs in the manufacturing sector pay as much, or more, than the white collar jobs," Wood told me. "But it is a different path, it's a more technical path."
Through the Manufacturing Excellence Program, high school students can learn and get hands-on experience as part of their education.
"Students leave with a certificate that gives them at least an introlevel into manufacturing," Wood said. "They understand what a manufacturing floor looks like and even leave with OSHA certifications."
I've noticed other innovate ways organizations and companies are working together to get students interested in the world of manufacturing. One example was this spring when eighth-grade students from Berks and Schuylkill Counties in Pennsylvania teamed up with 19 area companies to explore what was "cool about manufacturing". Students were given the equipment needed to film a short video that would discuss a little about the company, describe the manufacturing process and encourage the younger generations to consider manufacturing as a viable career choice.
By watching the videos, you can see how much fun the kids were having, as well as their amazement that how a factory floor actually looks is nothing like what is pictured in a lot of people's minds.
There is a lot of misperception on what advanced and modern manufacturing is, and through programs like the video series, manufacturing summer camps and the Manufacturing Excellence Program, students can get a real-world look at what the industry is and, hopefully, consider it a viable career path.
Efforts like these certainly provide optimism that the skills gap can be successfully combatted.