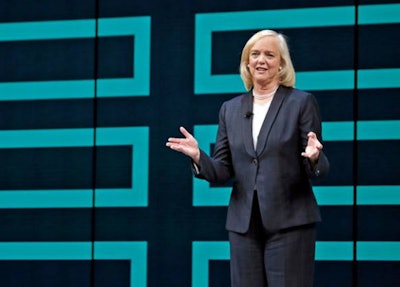 Hewlett Packard Enterprise reportedly plans to cut about 10 percent of its global workforce of 50,000 in coming months.

Bloomberg, which cited unnamed sources familiar with the decision, reported that the move was one of several in a broad cost-cutting strategy at the Silicon Valley tech company. Chief Financial Officer Tim Stonesifer, the report added, told analysts on a recent call that the company hoped to save $1.5 billion over a three-year window.

The layoffs are not expected to begin before the end of the year, Bloomberg reported.
HPE, which split from the computer and printer businesses now known as HP Inc. in 2015, hopes to become more efficient in an effort to compete with cloud services from Amazon and Google.

"With fewer lines of business and clear strategic priorities, we have the opportunity to create an internal structure and operating model that is simpler, nimbler and faster," chief executive Meg Whitman said on the analyst call earlier this month.