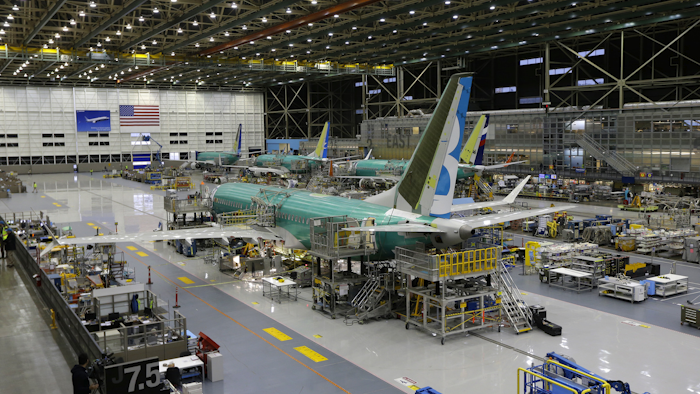 A voluntary layoff program implemented by Boeing reportedly trimmed more than 1,800 jobs at the aerospace giant this year.

The union representing Boeing's production workers told The Wall Street Journal last week that some 1,500 members accepted buyouts from the company, while the union representing its engineers said that about 300 chose to take buyout packages.

Boeing said late last year that it expected to cut its workforce by 8 percent in 2016 — and that it would further reduce jobs in 2017 — as a strong dollar hurt sales, particularly of larger jetliners.
The voluntary layoff package was reportedly set to include a lump sum payment of one week's pay for each year served. Boeing told the Journal last week that attrition, leaving positions vacant and, if necessary, involuntary layoffs would also be used to reduce employment levels.

Although the number of voluntary layoffs, to date, was below the layoffs implemented in 2016, union leaders did not indicate whether more cuts were on the way.

Boeing CEO Dennis Muilenburg also discussed the company's plans for increased automation and a new paint plant in China as it seeks to bolster operating profits.

"This is an important part of the equation going forward," Muilenburg said of the plant near Shanghai, which he termed "smart globalization" in remarks to the U.S. Chamber of Commerce.