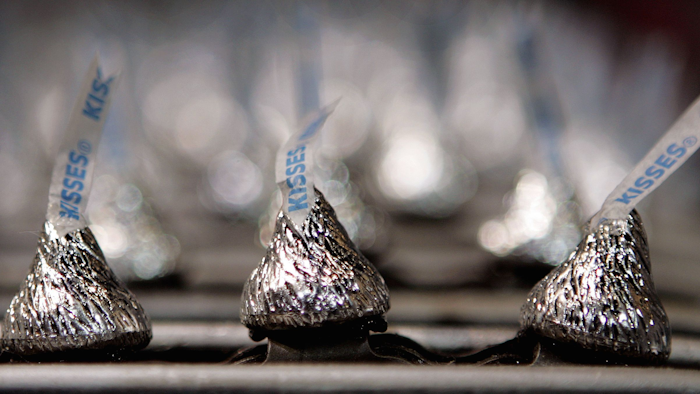 In a statement released on Tuesday, Hershey announced its decision to cut 15 percent of its global workforce as part of a new multi-year strategy "for continued growth."
The job cuts will largely affect Hershey's hourly labor force outside of the United States. 
The Pennsylvania-based chocolate maker said it anticpates the revised strategy to result in total cumulative pre-tax charges of $375 million to $425 million, providing between $80 to $100 million in benefits from the layoffs. 
Hershey said that a smaller workforce is needed to help streamline the company and improve profitability. 
"Our objective is to ensure that we always have the right level of innovation, marketing plans and consumer and customer expertise to drive net sales growth, especially in our North America confectionery and snacks business," said incoming Hershey President and CEO Michelle Buck. "In addition, we're working to return our international businesses to profitability as soon as possible."
According to a report from the Associated Press, Hershey operates eight factories outside of the U.S., with approximately 16,300 full-time employees and 1,680 part-time employees worldwide.