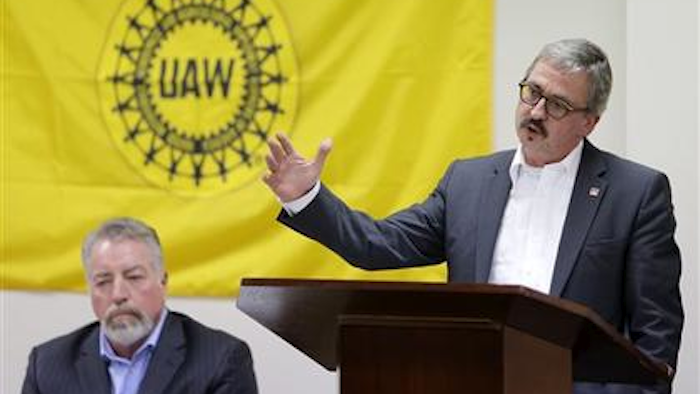 A rival labor group at the Volkswagen plant in Tennessee is urging skilled-trades workers to vote against union representation by the United Auto Workers.
Voting got underway Thursday morning and will conclude Friday night. The election affects 162 workers who maintain and repair machinery and robots at the plant.
The American Council of Employees was formed by workers who opposed UAW representation in a February 2014 vote among all hourly workers at the plant. The UAW lost that election on a 712-626 vote.
Volkswagen has announced it will appeal a federal ruling allowing the vote by the smaller group of workers rather than by all 1,400 hourly employees at the plant.
The UAW is seeking to organize workers for the first time at a foreign-owned auto plant in the South.