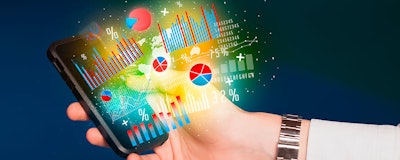 The DNA of today's manufacturing workforce is rapidly changing. Baby Boomers are retiring, and there's a lack of interest amongst the younger generation in pursuing manufacturing careers.
According to a 2015 Skills Gap study by The Manufacturing Institute and Deloitte, skilled production jobs like machinists, operators and technicians are expected to be hit the hardest by the retirement of experienced older workers. With skilled production occupations accounting for more than 50 percent of the total manufacturing workforce, the scarcity of qualified workers in this category presents a considerable challenge to manufacturers.
Amplifying the issue is the prediction that nearly 3.5 million manufacturing jobs will need to be filled over the next decade, with the skills gap resulting in 2 million of those jobs going unfilled, as reported by The Manufacturing Institute and Deloitte.
As technology and consumer demand evolves, the widespread skills gap and workforce shortage issues plaguing the industry will only continue to compound if manufacturers don't identify better talent pools to fill these skilled positions. The lack of deep, qualified talent pools is already stifling the industry's ability to hire the right workers.
Manufacturers must adapt quickly to meet current demands and tomorrow's growth opportunities. They must find better solutions for recruiting and filling their skilled workforce jobs.
The Workforce of the Future
The next generation workforce revolves around on-demand workers who want the flexibility of working where they want, when they want. In fact, a study conducted by software company Intuit predicts that 40 percent of Americans will be independent contractors by 2020.
As more workers make the decision to freelance, the gig economy is quickly gaining momentum in B2B industries, like manufacturing. This style of work focuses on utilizing a temporary workforce for short-term engagements and offers a number of benefits to employers and employees alike.
By adopting the principles of the gig economy and hiring qualified workers on demand to meet immediate workforce needs, manufacturers can minimize their strain on existing employee resources and maximize productivity and earnings.
Through the gig economy, a larger talent pool with a variety of the technology, math and problem-solving skills sets manufacturers need are readily available to hire. Given the on-demand nature of the gig economy, manufacturers can easily scale up or down the quantity and skill sets of the workers they require to meet their production levels.
For employees, the gig economy enables them to accept jobs however often they want and for whom they want. Today's workers are primed to deliver exceptional value and service to manufacturers in need of immediate labor through the power of the gig economy.
Communicating with Next Gen Workers
Manufacturers can prepare for the next generation workforce by adopting and implementing technology that allows them to easily scale up or scale down their workforce needs based on demands, track employee performance and productivity, and engage with workers effectively and efficiently.
To most effectively attract, retain and measure the performance of today's freelance workers, manufacturers should strongly consider using mobile technology.
Mobile connectivity can track employee performance and best engage freelance workers. Gig economy workers are best engaged through mobile technology, and it offers an immediate way to communicate with them. The benefits are numerous, including:
Enabling advanced training. Mobile apps can be designed to include a mobile training component that enables freelance employees to arrive on the first day of their job with a solid understanding of the scope of their tasks as well as important job safety knowledge.
Enhancing access to performance data. Mobile technology can also provide employers with real-time analytics, such as tenure, attendance and performance reviews. This real-time data visibility allows businesses to better understand and recognize the talent of their workforce, which then enables them to better manage their team and deploy individuals in positions where they can be most effective.
Filling immediate needs. Through a mobile app, manufacturers can instantly send out an alert for workers and have any urgent openings filled in as little as two hours. If a manufacturer receives a large order from a customer, they can use their phone to put in a request that immediately begins the process of finding prescreened talent. This allows the business to work more efficiently and get the right person for the right job.
Engaging the workforce. Consistent and automated messaging to the talent funnel keeps candidates engaged through text to ensure employees' availability and interest data are up to date.
Manufacturers that capitalize on the power of the gig economy will be well positioned to improve productivity, better meet customer demand and increase earnings. In today's increasingly competitive workforce landscape, the gig economy provides manufacturers with a scalable solution to combat the workforce shortage problem and grow their businesses.
Pete Butler is Founder & CEO of MS Companies.