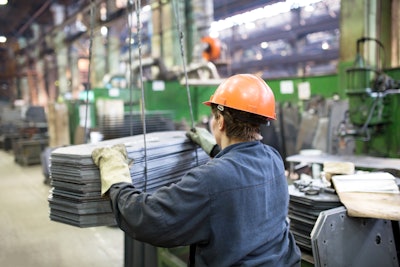 Professional and business services drove nearly a quarter of U.S. job growth in June. The category, which includes computer systems designers, engineers, consultants and administrative staff, added 50,000 jobs during a robust month of hiring. Over the past year, it has added more than a half-million jobs.
Manufacturing added 36,000 jobs, the most since December. Over the past 12 months, this sector has gained 285,000 jobs, with about three-quarters of them involving durable goods such as metal products, computer parts and cars.
On the losing end was retail, which shed 21,600 jobs in June, mainly at general merchandise stores. That loss wiped out most of the 25,000 jobs the sector had added in May.
Overall, U.S. employers added 213,000 jobs in June. The unemployment rate rose to 4 percent, the Labor Department said Friday.
Industry (change from previous month)
June 2018
May 2018
Past 12 months
Construction
13,000
29,000
282,000
Manufacturing
36,000
19,000
285,000
Retail
-21,600
25,100
82,900
Transportation, warehousing
15,400
17,600
164,200
Information (Telecom, publishing)
0
0
-28,000
Financial services
8,000
17,000
-61,000
Professional services (Accounting, engineering, temp work)
50,000
43,000
521,000
Education and health
54,000
40,000
445,000
Hotels, restaurants, entertainment
25,000
28,000
261,000
Government
11,000
5,000
17,000
Source: Labor Department