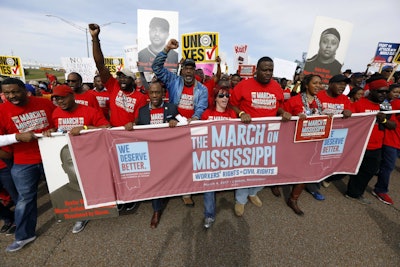 The Supreme Court on Wednesday ruled in Janus vs. AFSCME that public sector workers can opt out of paying union fees.

Unions enjoyed widespread membership and support through the middle part of the twentieth century. The decline in private sector union membership started to take a turn in the early 1980's, when employers began rallying against unions. With these focused efforts, private sector union membership has dramatically dropped, putting it on-par with public union membership.

Public sector membership has remained consistent over time. Some states and regions house more public-sector unions than others. New York state comes in first with roughly 7 out of 10 public sector workers unionized. Public unions are weakest in the South, where industrialization never took off with the same ferocity as it did in the North and Midwest. U.S. employment has shifted dramatically in the 20th century with the rise and fall of unions.
You will find more infographics at
Statista