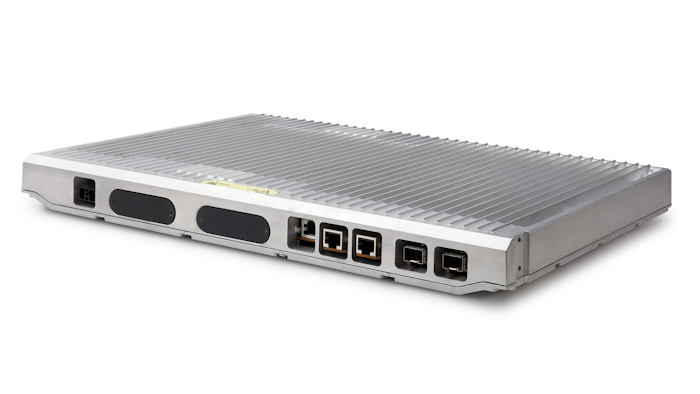 San Jose, CA –– ADLINK Technology, a leading global provider of cloud-based services, intelligent gateways, and embedded building blocks for edge devices that enable the Internet of Things (IoT), has introduces a new rugged, outdoor edge computing solution (codename: Hercules), the latest result of its technological collaboration with Intel.
ADLINK's Hercules is an advanced edge computing solution that enables telecom carriers to reduce back-haul and transmission costs. It also provides smoother and faster delivery for application providers, as well as a faster web browser response experience for end users.
"With its unique embedded power management agent, groundbreaking fanless operation, IP65 design, and powerful network processing optimizations, ADLINK's Hercules provides a strong, welcome addition to any telecom provider looking to save on power and load costs by shifting their networks away from traditional server-center topologies into distributed hardware architectures, " said Yong Luo, General Manager of ADLINK's Embedded Computing Product Segment. "ADLINK is grateful to Intel for its cooperation in developing this first-of-its-kind outdoor server."
Moving processing and data storage away from a centralized location to the edge of the network can improve the performance of online commerce sites and reduce back-haul and transmission costs for ISPs and carriers. ADLINK's edge computing solution delivers choice benefits for IN/SDN architectures, making it an ideal platform for moving high-performance core networking functions to the edge of the network. The rugged solution is engineered to serve as a remote, localized edge station suitable for outdoor environments, with the combination of ADLINK's integrated software and rugged design and the power of Intel® Xeon® processors making it an efficient and effective tool for the distribution and optimization of virtualization technology.