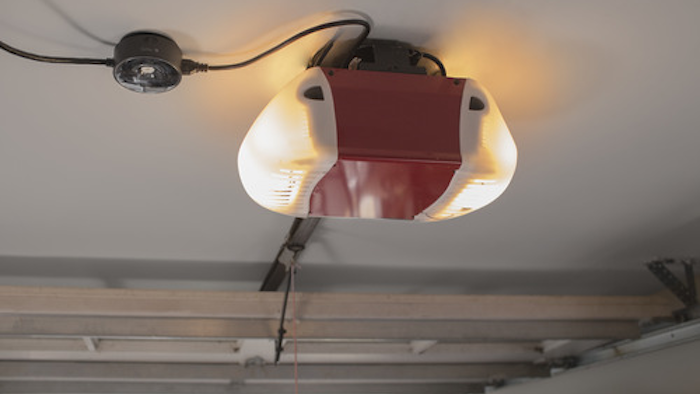 Remote security monitors, thermostats and other smart gadgets that adjusts to customers' habits have been mostly the domain of the well-off and techies.
No more. Initiatives like the Quirky + GE partnership between GE and the collaborative invention company Quirky are making  smart light bulbs, air conditioners and home monitors more affordable for any homeowner or renter. Today, Quirky + GE launched Wink.com, a place where consumers can shop and explore what's possible in smart home technologies. It also introduced seven new products that will make homes smarter and help customers save power and money.
"In just 18 months, we have introduced an entire ecosystem of products [and] a powerful app that interacts with hundreds of connected devices from leading brands," says Ben Kaufman, Quirky's founder and chief executive. "Today [we are starting] a comprehensive campaign to educate the world on what it means to live in the connected home."
Since the beginning of their partnership in 2013, Quirky and GE have launched a new line of smart home products like the Link LED light bulb and the Aros AC. They allow customers to turn on the lights and change the temperature inside their homes from their smartphones while they are away, better manage their energy usage and cut their utility bills.
Beth Comstock, GE's chief marketing officer, says that "GE and Quirky see an exceptional opportunity to make the connected home accessible and affordable to the masses, with focus on lighting, energy management and safety,"
The partnership is building on the nimbleness of Quirky's designers and the company's speed to market with GE's scale and technological expertise.
To be sure, most American adults have yet to adopt smart home technology. According to a national study carried out by GE and Quirky, one of the biggest barriers to a wider adoption is the belief that smart devices are a luxury. Only about a quarter of people surveyed view smart home technologies as affordable, with a third agreeing that they're a good value for the money. Wink.com is part of a campaign to convince that that the connected is not a passing fad but a smart investment.
Here's a list of the latest smart home offerings available for pre-sale on Wink.com:
Tapt — Two smart switches that enable one-touch control over connected devices, including smart bulbs.
Norm — A thermostat that allows customers to set their home temperature and control it from anywhere.
Outlink —In-wall outlet that lets users control power and monitor energy usage remotely.
Tripper — A sensor that allows users to keep tabs on any door or window in their house from anywhere. It will send them an alert whenever a connected hatchway opens or shuts.
Ascend — Connects your existing garage opener to the Wink app so users can control their garage door remotely.
Overflow — A sensor that alerts a mobile device when it detects water leakage at the washing machine and the toilet, among other fixtures and appliances
Spotter UNIQ – Links up to fours sensors to keep tabs on what's going on at home no matter where you are.
For more stories like this, check out GE Reports.