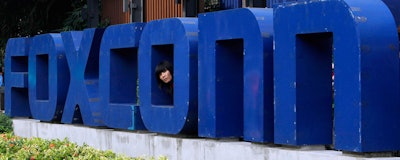 KENOSHA, Wis. (AP) — Foxconn Technology Group and Wisconsin universities are announcing a competition aimed at encouraging higher-education institutions to find ways to design "smart cities" that incorporate new technologies into everyday life.
Details of the competition are being announced Thursday in Kenosha at the University of Wisconsin-Parkside campus. The Journal Sentinel reports that Foxconn has previously expressed interest in encouraging initiatives that can use ultra-high-definition display panels, such as self-driving cars. The $10 billion manufacturing facility the Taiwan-based company is building in southeast Wisconsin will make those display panels.
Foxconn executive Alan Yeung will be speaking at the event, along with representatives from higher-education institutions and the Wisconsin Economic Development Corporation.