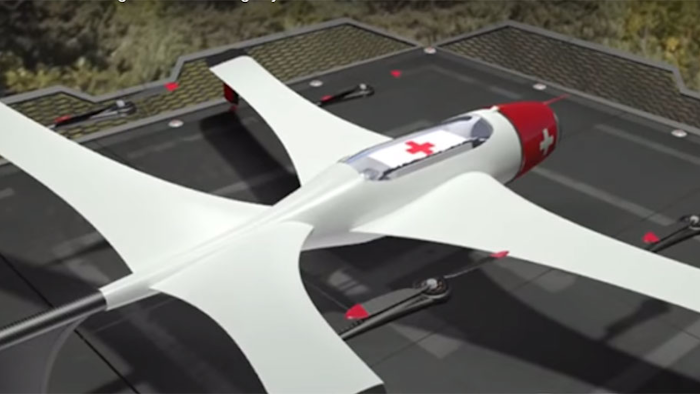 Remember Local Motors, the startup that was working on 3D printed cars? They're moving toward a more general identity as a general technology firm, or at least trying — and their latest partnership with Airbus moves them into the drone space.
Local Motors launched its "co-creation" strategy after showcasing several 3D-printed cars and the Olli autonomous bus. According to Geekwire, their latest challenge drew 425 entries. Like the food delivery companies that have partnered with drone makers in recent months, Local Motors has its eyes on autonomous, flying cargo-haulers. The Airbus Cargo Drone Challenge asked designers to deliver ideas for a 55-pound or lighter drone that can take off and land vertically while delivering packages weighing up to 11 pounds.
Phase two will focus on a digital distribution platform for apps and services which could take advantage of autonomous drones. Meanwhile, the winners of the cargo drone challenge will remain in talks with Local Motors — a press release from Airbus says they will "be reviewed before potentially becoming part of an industrial program."
"Phase I of our partnership demonstrated to Airbus the power of community-based creation and open innovation," said John B. Rogers, Jr., Local Motors CEO and co-founder. "Phase II of our work together will now demonstrate Airbus' commitment to the community."
Airbus' current work with drones extends from military surveillance UAVs to commercial operations such as the partnership with Local Motors.  
It still remains to be seen whether any of these will hit the mass market.