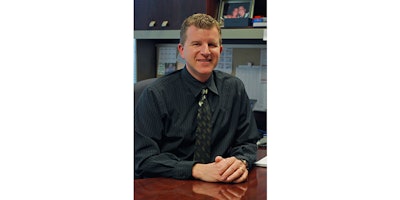 Supply chain efficiency continues to be one of the hottest topics in the food and beverage manufacturing industry. And as the globalization of our food supply continues, the need for supply chain accuracy and efficiency is more important than ever. Enter technology partners. They're helping manufacturers navigate these complexities while mitigating supply chain risk.
Doug Niemeyer, General Manager of leading RFID and barcode labeling solutions provider TEKLYNX International, shared with Food Manufacturing his perspective on how RFID and barcode labeling software plays a role in this.
Q. How has the continued globalization of the food and beverage industry impacted product labeling?
A. The continued globalization of the industry has led to greater complexity in food and beverage labeling, traceability and recall planning and management. In addition, labeling regulations vary from country to country, making it more difficult to ensure food safety labeling compliance in this increasingly global environment.
Q. The enactment of the Food Safety Modernization Act (FSMA) requires food and beverage manufacturers to take a more preventative approach to food safety. How can labeling software support food and beverage companies' efforts to do so?
A. Labeling software supports a preventative approach to food safety by helping reduce the room for human error from manual data entry throughout the labeling process with the use of helpful wizards, label templates and database connectivity. This is critical as the proper identification of known food allergens can prevent costly food recalls.
Q. In addition to recall prevention, how can labeling software help food & beverage manufacturers once a product recall has been initiated?
A. Once a product recall has been initiated, the ability to quickly identify, locate and remove affected product lies in the accuracy of the labels themselves. Specifically, labeling software offers the ability to track user activity, including storing timestamps of all changes, comments, revisions, and printing history for each label design. This detailed view into the labeling history ensures a product recall is executed as seamlessly as possible.
Q. What other ways do labeling software solutions help food and beverage manufacturers drive supply chain accuracy?
A. Labeling software solutions and the associated automation of processes and data entry help drive supply chain accuracy by eliminating the room for human error. Software features such as intuitive wizards, label templates and user restrictions control the labeling process and drive accuracy. The software also provides manufacturers with the tools needed to comply with labeling regulations, one of the most critical areas within labeling accuracy.

Q. Can you share an example of a food and beverage manufacturer that realized benefits from improved labeling accuracy?
A. Leading baked foods supplier Oakrun Farm Bakery implemented enterprise-level label management solution TEKLYNX CENTRAL to manage its growing number of 700+ labels. The implementation positioned Oakrun Farm Bakery to maintain its speed of production, eliminate errors and increase efficiency. The browser-based interface allows 1,000 users to print as needed while the intuitive interface eliminated the need to search for labels, added security and increased labeling accuracy, eliminating over one hour per employee per day from its labeling process.
Q. How can a software labeling solutions provider help food and beverage manufacturers that operate multiple facilities?
A. Enterprise-level software labeling solutions allow food and beverage manufacturers to centrally manage hundreds of labeling printers in multiple facilities from one browser-based interface. This not only streamlines labeling operations and ensures labeling consistency from facility to facility, but also helps improve labeling accuracy, traceability, scalability, and workflow enforcement.
Q. Can labeling software solutions be integrated with existing ERP, MRP or host applications?
Absolutely. Barcode labeling solutions can be integrated with many enterprise systems, including ERP, WMS, SCM, purchasing, inventory tracking, and hardware. The resulting integrated solution shares a common database and user interface, allowing complete access to data across the organization. This complete system integration is particularly beneficial to the labeling process because it simplifies use, reduces maintenance, improves ROI on existing infrastructure, and increases efficiency and accuracy through automation.
Q. What is the cost of entry for food and beverage manufacturers looking to upgrade and/or integrate their labeling software solutions into existing systems?
Costs vary based on labeling needs or requirements. When selecting a barcode labeling solutions partner, it is important to evaluate that provider based on their knowledge and experience around understanding your business requirements, and their ability to make recommendations on the solution that benefits your company and best addresses your needs.
The cost is relative to the licensing options available (perpetual vs subscription, for example) and the labeling needs of the organization, which is why it's important to select a barcode labeling solutions provider that offers tiered product solutions that scale based on levels of labeling complexities. This not only ensures that the organization can select the product solution that best meets its labeling needs, but also positions it to transition to a new labeling solution as its labeling needs change.