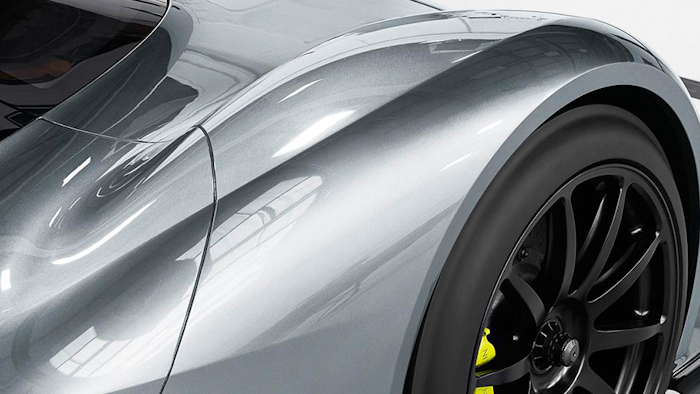 Aston Martin and Red Bull Racing unveiled their ground-breaking, street-legal hypercar codenamed AM-RB 001. The AM-RB 001's lightweight carbon fiber structure is paired with a 12-cylinder engine, as well as a customized transmission and suspension that the automaker calls "a road car the like of which has never been seen before."
Aston Martin CEO Andy Palmer says the car unites the very best of road and race car thinking and that "the end result will be a truly history-making hypercar that sets incredible new benchmarks for packaging, efficiency and performance."
Production on the vehicles is planned to be limited to 99 road cars and a small batch of a track-ready version. Pricing will be somewhere between £2 million and £3 million ($2.65m to $4m), depending on the options selected. Buyers can even select a training course to get educated on driving this new class of automobile. 
"I've long harbored the desire to design a road car," says Adrian Newey, Red Bull Racing's Chief Technical Officer in a press release. "I knew Red Bull Racing had the ability to handle the pure performance aspects, but Aston Martin's experience of making beautiful, fast and comfortable GT cars is of great benefit to the project. I've always been adamant that the AM-RB 001 should be a true road car that's also capable of extreme performance on track, and this means it really has to be a car of two characters. That's the secret we're trying to put into this car—the technology that allows it to be docile and comfortable, but with immense outright capabilities".
The first prototype AM-RB 001 will begin testing in late 2017 with the first deliveries to follow in early 2019.