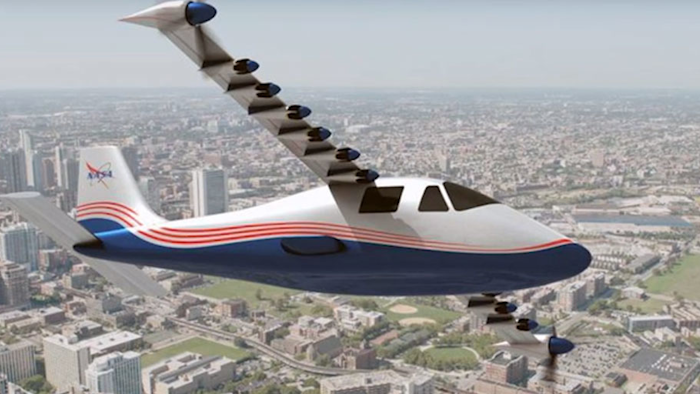 NASA last week announced the first new designation of an experimental airplane in 10 years, along with its ambitions for a quieter, more fuel efficient aircraft.

Engineers replaced the original wing and gas-fueled engines of a twin-engine light aircraft with a unique wing that incorporates 14 electric motors turning propellers.
Officials hope that the new X-57, nicknamed "Maxwell," will confirm that distributing electric power across a number of motors will essentially eliminate the increased fuel usage needed to cruise at higher speeds. The agency estimates that small aircraft could save as much as 40 percent in overall operating costs.

In addition to reducing flight times and fuel consumption, the electric system would eliminate carbon emissions and is expected to significantly decrease aircraft noise.

NASA Administrator Charles Bolden heralded the return of piloted X-planes to NASA's research capabilities at the Aviation 2016 conference in Washington, D.C.

Five larger X-planes are planned as part of NASA's New Aviation Horizons initiative. The first X-plane was the first aircraft to break the sound barrier nearly 70 years ago.

"The general aviation-sized X-57 will take the first step in opening a new era of aviation," Bolden said.