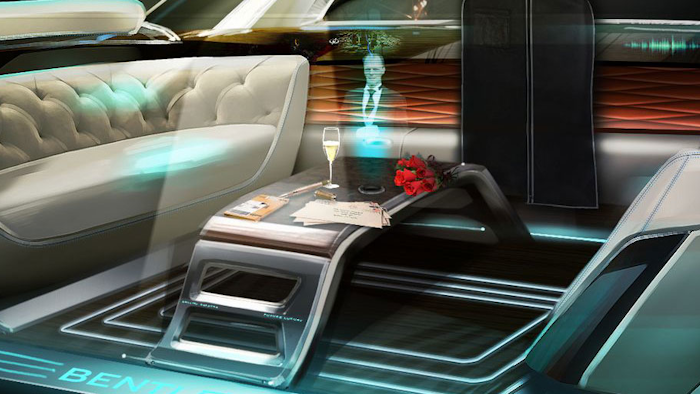 One of the world's foremost high-end luxury automakers believes that its future cars could come complete with their own butler — sort of.

The Daily Mirror reports that Bentley recently sketched an EXP 10 Speed 6 prototype that would allow its passengers to give orders to a holographic digital assistant.

The EXP 10 Speed 6 is a concept car revealed last year by the British automaker, whose models start at more than $180,000.

The drawing, however, imagines a self-driving Bentley that replaces conventional seating in the interior with two bench seats that face each other. A center console, meanwhile, would project an image of a butler to accompany the voice of the car's digital assistant system.

The hologram could, in theory, find nearby areas of interest, make restaurant reservations or take a destination and set the self-driving system in motion.

Although the system only exists on paper and in the minds of Bentley engineers, company officials said that it exemplifies its plans to incorporate emerging auto tech for the ultra-rich.
"I strongly believe that how these technologies are integrated into the cabin will become ever more important," Bentley Director of Design Stefan Sielaff told the Mirror.