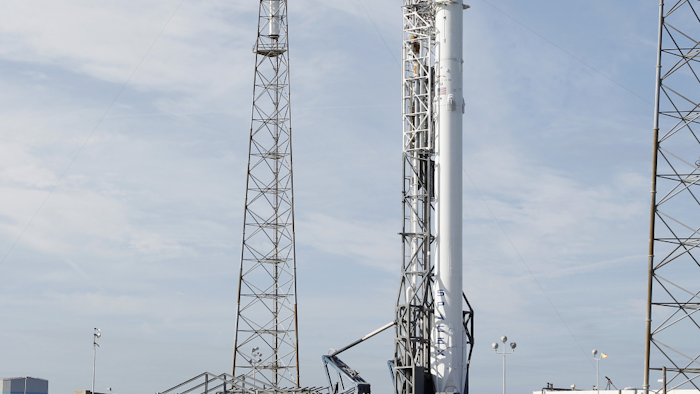 ​SpaceX plans to launch its seventh mission to bring cargo to the International Space Station this weekend.

The effort will also include the company's third attempt to return its Falcon 9 rocket safely to Earth.

The rockets used for decades to power vehicles and satellites into orbit and beyond are generally discarded and left to crash once detached from their space crafts.

SpaceX, however, hopes to safety return the rockets and fuel tanks to a floating barge using a system of rockets and wings.

The initial attempts by the Elon Musk-founded company didn't go as planned. A January effort hit the barge at high speed and careened overboard, while a rocket launched in April landed hard and tipped over.

SpaceX said it would continue testing the system in hopes of eventually returning the rocket on land and curbing spaceflight costs.

French aerospace company Airbus is also working on a system to bring rockets back to Earth, although its Adeline program would still discard the fuel tank.

Sunday's planned launch would be the first since a Russian supply mission failed in April.