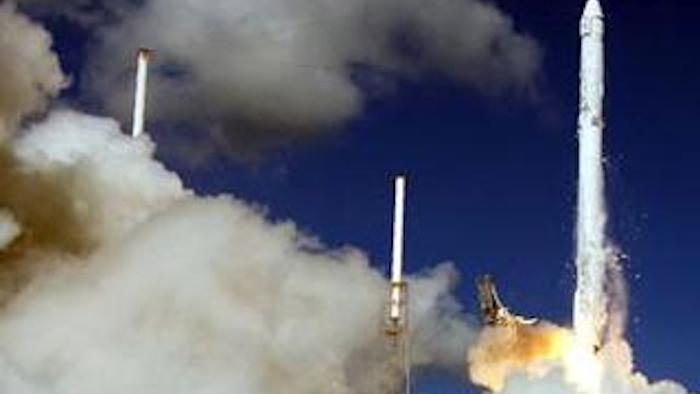 SpaceX CEO Elon Musk said yesterday afternoon that the June 28 Falcon 9 explosion occurred due to a failed strut in the rocket's upper stage liquid oxygen tank. The strut was designed to handle up to 10,000 pounds of force but, in this scenario, failed at just 2,000 pounds of force.
"This is the best of what we know thus far," Musk said. "We emphasize this is an initial assessment and further investigation may reveal more over time."
Musk said that SpaceX remains unsure as to why the strut snapped, but it is possible that the material was faulty. Musk declined to provide the name of the manufacturer, but he added that it could be just that one strut (out of thousands) that was ineffective. In the future, Musk said that SpaceX will stress test individual rocket struts to prevent this sort of error from happening again.
Yesterday's announcement from Musk was the first release of the results of SpaceX's ongoing investigation; the process has been lengthy due to the need to examine 3,000 telemetry channels, numerous video channels and physical debris.
Musk added that the Falcon 9 failure shouldn't affect SpaceX's contract with NASA; however, the first test launch of the Falcon 9 Heavy is now postponed until spring of 2016.
The recent rocket loss was the first major failure out of the other 19 Falcon 9 launches, but Musk remained firm that this record wasn't good enough.