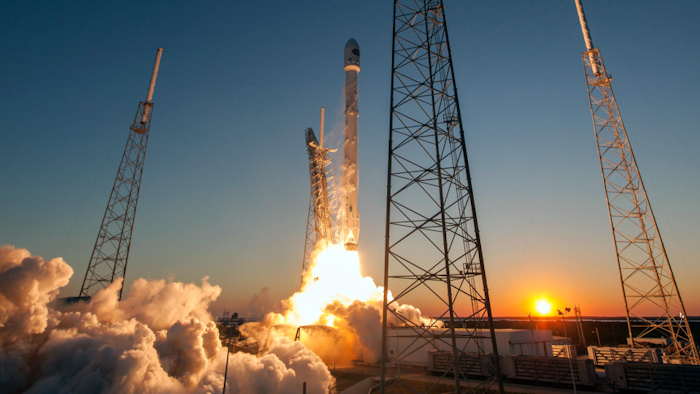 The U.S. Air Force has certified SpaceX for military space launch.
The announcement makes SpaceX just the second company to receive the green light from the U.S. Air Force for sending national security payloads into orbit.
SpaceX will have its first chance to vie for work in June when the service sends out a request for proposal GPS III launch services, according to a report by Military Times.
"This is a very important milestone for the Air Force and the Department of Defense," Secretary of the Air Force Deborah Lee James said in a DoD press release. "SpaceX's emergence as a viable commercial launch provider provides the opportunity to compete launch services for the first time in almost a decade. Ultimately, leveraging of the commercial space market drives down cost to the American taxpayer and improves our military's resiliency."
In the same release, SpaceX CEO Elon Musk said, "This is an important step toward bringing competition to National Security Space launch. We thank the Air Force for its confidence in us and look forward to serving it well."
It took a while for SpaceX to receive certification. According to Military Times, Musk, who had been critical of the lethargic process, "went so far as to intimate Air Force officials were purposefully slow-rolling his firm."
Space X sued the Air Force last year when it awarded United Launch Alliance (ULA) with a block-buy of contracts. The lawsuit was settled and the Air Force vowed to better keep contracts open for competition moving forward.
ULA, which is a joint venture from Boeing and Lockheed Martin, previously had a monopoly on the U.S. military space launch due to the Air Force's Evolved Expendable Launch Vehicle (EELV) contract. With competition, the Air Force hopes that the government will receive better prices.