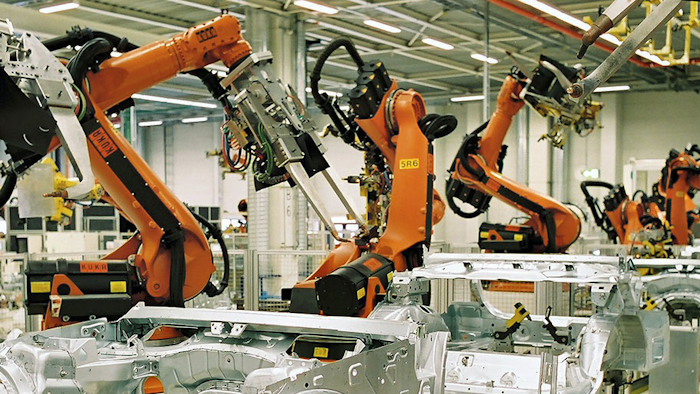 As advanced technology increasingly takes over manufacturing, a new report warns that the U.S. lags behind rival nations in producing the sophisticated equipment needed by top manufacturers.
The Wall Street Journal noted Sunday that the U.S. advanced factory equipment segment experienced a trade deficit of more than $4 billion with those segments in market leaders Japan, the European Union and Switzerland in 2016.
The U.S. sector, the paper added, was largely bolstered in recent years by foreign companies that chose to expand their U.S. operations.
The trade deficit in the industry hit $7 billion in 2001, fell to about $2 billion as foreign firms expanded and returned to $4.1 billion last year, according to data from the Commerce Department.
In addition, the Journal reported that U.S. equipment makers supplied 63 percent of domestic demand in 2015 — down from 81 percent two decades earlier — and that new U.S. equipment companies often become caught up in global mergers and acquisitions.
Ohio-based Newbury Industries, for example, was acquired by a German company in 1996, which was in turn acquired by a Japanese counterpart in 2008.
Those factors, in total, mean that even if large manufacturers expand — as the Trump administration hopes — they will need to purchase their advanced factory equipment from overseas.
The Journal pointed to Vickers Engineering, a fast-growing Michigan company that supplies top automakers but buys its industrial robots from Japan — despite executives' claims say they would prefer to do business in the U.S.
"We were not aware of any American-made option," Vickers chief executive Matt Tyler told the paper.