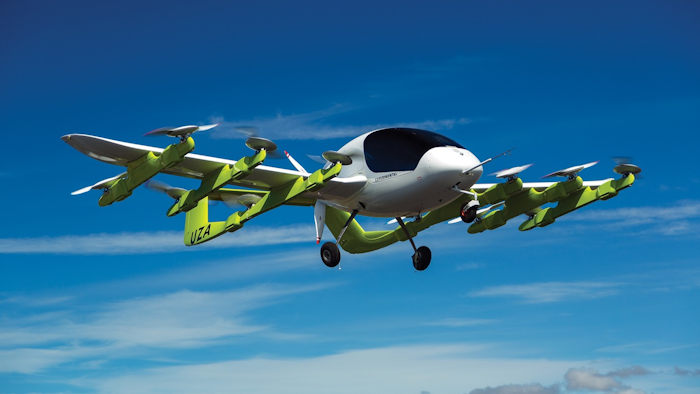 Kitty Hawk, a startup supported by Google's Larry Page, has revealed its first vehicle that will (eventually) take customers in flight. The Cora is a personal "air taxi," designed to work as part of a commuter service. Announced on Monday, it is a two-person, self-piloting, vertical take-off electric plane.
California-based Kitty Hawk has established a partnership with Zephyr Airworks in New Zealand, which will operate the Cora in that country. Kitty Hawk performed tests there beginning last October in collaboration with the New Zealand government.
Twelve electric engines power the flying taxi at up to 110 miles per hour, with a range of 62 miles (100 kilometers).
"With our prototype air taxi Cora, we are applying eight years of research and development into an entirely new way to commute," Kitty Hawk CEO Sebastian Thrun said. "We are excited to work with the people of New Zealand to work on this exciting new technology."
The commercial air taxi service in New Zealand doesn't have an official opening date yet. It's part of an effort to hit New Zealand's national goal to reach net zero emissions by 2050, said Dr. Megan Woods, New Zealand Minister for Research, Science, and Innovation.
Larry Page also funded another flying-car company called Zee.Aero, which performs its research in the United States.