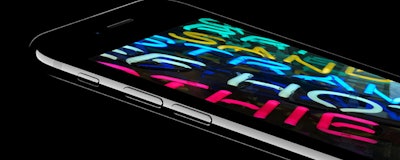 Apple's 10th anniversary iPhone update is still months away, but that doesn't mean rumors and reports aren't already swirling.

Bloomberg on Tuesday reported the tech company is planning a sort of holy trinity launch, which will include the unveiling of a brand new, curved screen iPhone and upgrades to two current models. Sources told Bloomberg the redesigned device could include a "new type of screen" – possibly OLED – with curved glass, as well as stainless steel material for the body and beefed up cameras. The refreshed screen could bump the display size closer to that of the iPhone 7 Plus in a package nearer the dimensions of the regular iPhone 7, the report indicated.

But there are also other changes on the way. Bloomberg's report noted Apple is also looking to incorporate its home button and fingerprint scanner into the screen. The company may also hop on the dual-camera trend, but potentially with vertical rather than horizontal alignment, the report said.

All three models are expected to run iOS 11 and come with faster processors based on a 10-nanometer production process.

While many of these upgrades sound great, it remains to be seen whether Apple will whip out some innovation surprises. Many of the upgrades detailed by Bloomberg sound similar to what Samsung did it with its new Galaxy S8, which comes with a curved "infinity" edge screen that incorporates an under-glass home button. The S8 also includes a faster processor made with the 10-nm process.

Much of the true innovation in the S8, however, comes from its design as more of a hub than a phone. Between DeX, which allows it to be used as a desktop computer, Smart Connect, which lets users control all their connected home devices from one app, and Samsung's new artificial intelligence assistant, Samsung has really sought to make the S8 the control panel for users' connected lives.

So beyond external design features, I'm interested to see how, or if, Apple responds through improvements in iOS 11.