Toyota recently announced the Concept-i at this year's Consumer Electronics Show (CES) in Las Vegas. The concept vehicle promotes a welcoming, fun and user-friendly automotive experience. Artificial intelligence (AI) creates a system that promotes a truly unique relationship between human and machine.
The concept car employs multiple tools to measure emotional states, which are analyzed against the driver's travel plans, mixing mobility with life improvements. Not only that, but the AI-system uses advanced automated driving software to increase safety while on the road. This is achieved by combining visual and haptic stimuli to gauge communication decisions based on the driver's responsiveness.
When the driver switches between manual and autonomous mode, the Concept-i continually monitors the driver's attention and current road conditions. Avoiding the center console to display information, subtle rear-deck projectors show blind spot warnings, ensuring the driver is always attentive and alert.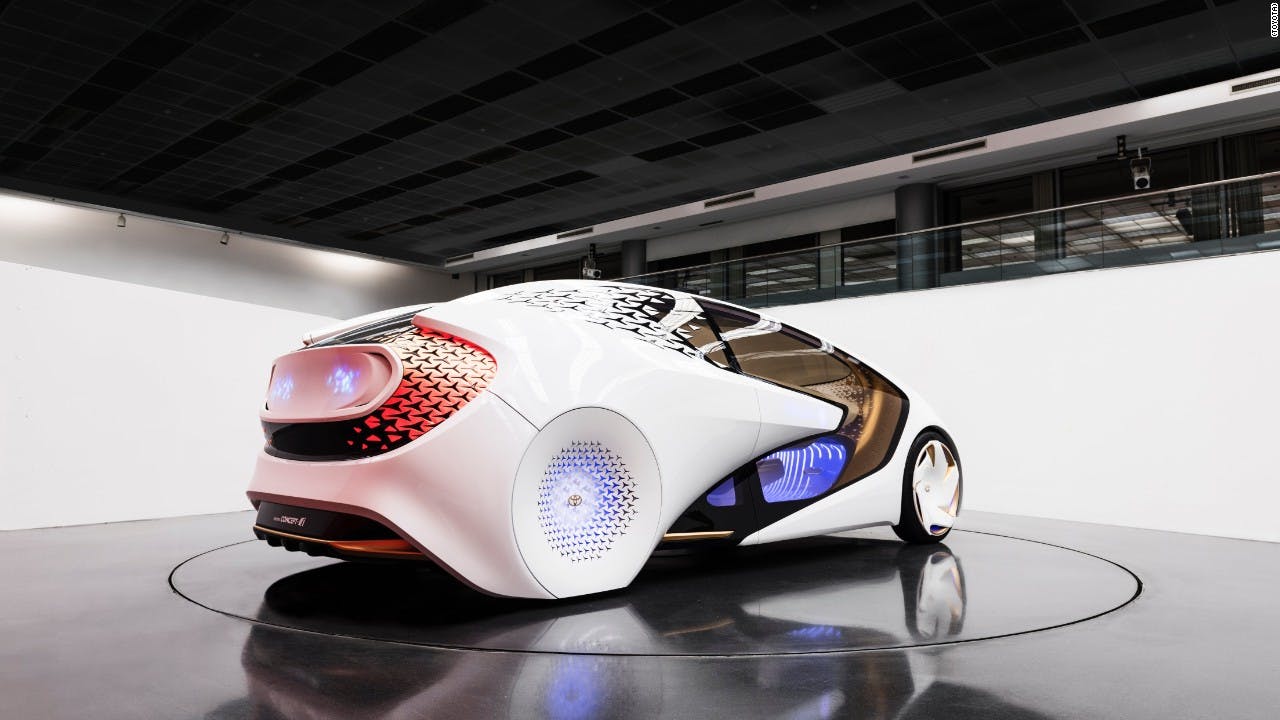 "At Toyota, we recognize that the important question isn't whether future vehicles will be equipped with automated or connected technologies," says Bob Carter, senior vice president of automotive operations at Toyota. "It is the experience of the people who engage with those vehicles. Thanks to Concept-i and the power of Artificial Intelligence, we think the future is a vehicle that can engage with people in return."
What makes this car look extremely futuristic is its next-gen user interface, which provides the platform for its programmed AI personality, currently nicknamed Yui. The AI is visually represented within the car's design, bringing the vehicle to life. Yui greets all occupants entering the car on the exterior door panels, and the rear of the vehicle displays messages about upcoming turns or potential hazards. 
Check out the video below for a closer look at how Toyota developed the concept.