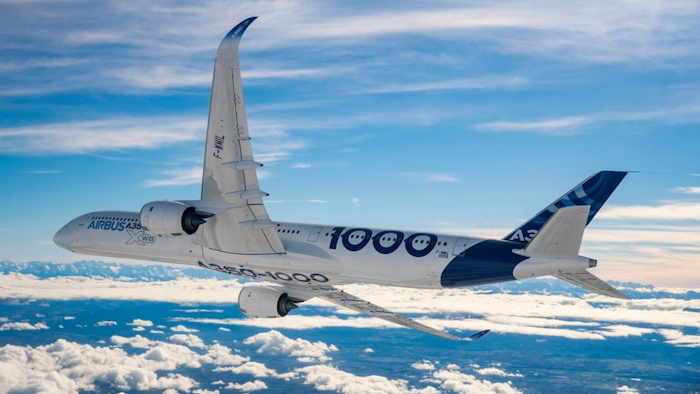 Airbus announced last week that its latest A350 wide-body jetliner completed its maiden flight in southern France.

The French aerospace giant said that the four-hour flight by the A350-1000 showcased its "high efficiency, maximum reliability and optimized performance."

The jetliner in Thursday's flight from Toulouse-Blagnac Airport is one of three that will participate in the model's testing and certification campaign.
The aircraft measures 74 meters from nose to tail and features a longer fuselage that, the company said, allows for greater passenger capacity and "best-in-class" comfort.

The A350-1000 also includes what officials called the world's most efficient large aircraft engines currently flying (Rolls-Royce Trent XWB-97 turbofan jet powerplants) for a maximum range of 7,950 nautical miles.

Both the A350-1000 and the earlier A350-900 utilize a carbon-fiber reinforced plastic structure and morphing wings to reduce drag and fuel burn. The jets feature a "25 per cent step change in operating cost compared to its current long-range competitor," Airbus said in a statement.

Eleven customers around the world ordered 195 of the A350-1000 as of last week; deliveries are slated to begin in the second half of 2017, beginning with Qatar Airways.