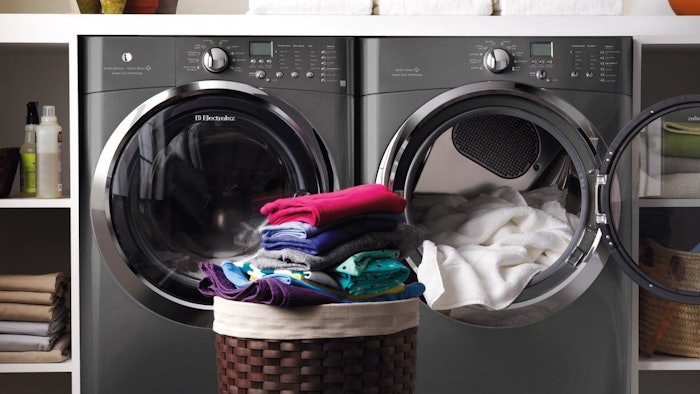 Electrolux is hoping to increase its profits amid sluggish sales of its appliances and a failed deal with General Electric last year.

But instead of simply shifting its product offerings or cutting costs, the new chief executive of the Swedish company is toying with some unusual ideas, the Financial Times reports.

Jonas Samuelson told the publication that Electrolux is "very open to experimentation" — particularly regarding connected technology and machine learning.

One proposal is reportedly an "Uber for laundry" service that would enable the owners of Electrolux washing machines to charge a fee to wash other people's clothes.

Samuelson said the idea does not currently have a timetable and that many logistical issues would need to be addressed before it can be implemented.
Electrolux washing machines would need to communicate with each other, for example, and the company would need to determine how to account for ruined clothes or other potential problems.

Another project would allow individuals to direct Electrolux ovens to cook cuts of meat to their exact specifications — rare, medium-rare or otherwise — instead of forcing them to guess an appropriate time and temperature setting.

Electrolux sought to expand its presence in the U.S. market with a $3.3 billion acquisition of GE Appliances in 2014, but antitrust regulators in the U.S. opposed the deal because those companies — along with Whirlpool — controlled the vast majority of the market for cooking appliances.

The company's smart home initiatives, however, would bring it into competition with new rivals such as tech giants Google and Amazon.

Electrolux already produces an oven that can send photos of cooking progress and an air conditioner that can be controlled via a smartphone, but an increased emphasis on software would also bring a new set of challenges, the company acknowledged.

"It's a bit different when people buy an appliance that they expect to be in their kitchen for 10-15 years," Samuelson told FT.