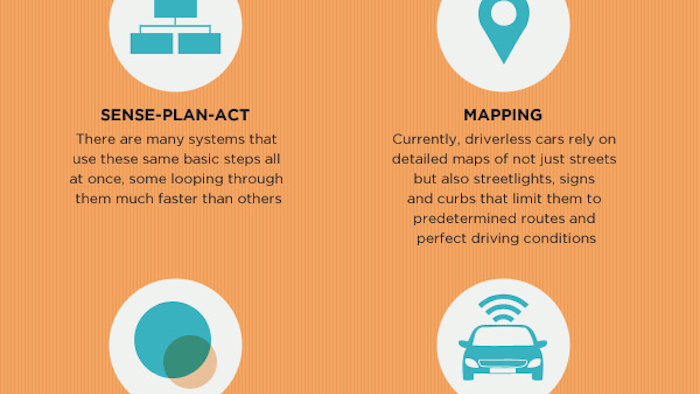 Self-driving cars are no longer a futuristic idea. Automakers have already released some self-driving features that enable vehicles (at least in part) to drive themselves.
Take parallel parking, for example, or a collision-warning system capable of automatically initiating braking if you fail to react to another oncoming vehicle. And what about the new blind spot warning systems that enable rear-cross traffic alerts, lane departure warning and lane keeping assist?
AVs could be a huge help to drivers, because human error is the number one cause of vehicular accidents in the U.S. The top three factors are speeding at 21 percent, driving under the influence at 18 percent and distraction at 17 percent. In 2011 alone, Americans were involved in 5.3 million auto crashes that caused 2.2 million injuries and 32,000 fatalities.
With that said, here is a breakdown of challenges and benefits that will accompany the roll-out of autonomous vehicles.