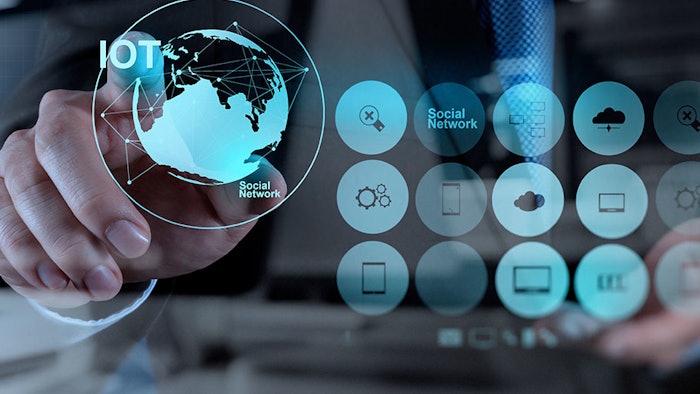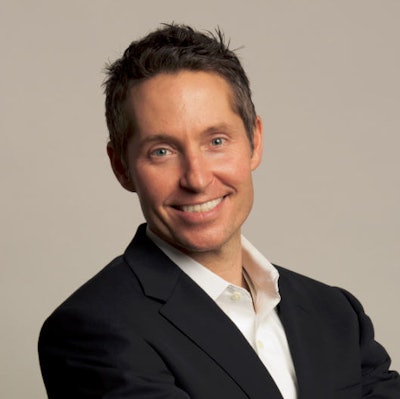 For some, the Internet of Things (IoT) — and the vast possibilities and impacts that come along with it — is nervously seen as something to be addressed later rather than sooner. The problem, however, is that the IoT is not coming, it's here. It is currently changing every step of the business — from development to pricing to selling — and making each step more dynamic.
Managing business performance is becoming increasingly complex as the amount of data grows. Yet, this also means the potential to know more about your own business — and that of your competitors — has never been greater.
The technological benefits are extensive. There are more chances to monitor and ensure optimal performance, alert customers of a product's lifespan coming to an end, and automatically refill orders, to name a few.
With these benefits come a number of new requirements that profoundly impact pricing models. Companies are now forced to employ dynamic pricing models that balance demand, manufacturing capacity, and further supply chain constraints.
In order to better manage the incoming flow of data and ensure sustainable profit growth in the new generation of manufacturing, there are certain foundational steps that need to be taken.
No. 1 - Improve Data Science Competencies
In order to extract the most value from the technological benefits of the IoT, you need the right technological framework. Your new pricing model needs a system that can handle the immense amount of data you will now be collecting.
Too often, I have seen commercial leaders claiming to know their business better than anyone, only to learn something groundbreaking upon looking at the data more closely.
No one is capable of going line-by-line through thousands and thousands of lines of data to pull insights. It requires tools and skills to do it correctly — an "Excel Guru" won't cut it anymore.
No. 2 - Integrate Supply and Demand View
With the right tools in place, the next step is discerning what to look for and where to find it.
When constructing pricing models, best in class companies have a full view in their supply chain. This should be done regardless of the incorporation of the IoT or not, but in this particular instance, the IoT can provide an enhanced view.
Using the technology at hand, your business can look at the market environment at a macro (manufacturing as a whole) and micro (your specific sector) level to paint a picture of supply and demand trends. Look at your competitors, similarly sized companies and at your internal product behavior (e.g. regional sales patterns) to understand the trends in relation to your situation. 
By integrating micro and macro supply and demand insights into your pricing, you are able to better justify pricing decisions with customers using data-based insights from IoT-enabled technologies, thus establishing a position of pricing control that would otherwise be lost to uninformed decisions.
No. 3 - Ensure Relevancy and Accuracy in Data Analyses
Some of your data will prove to be suboptimal. The quantity makes this an inevitability. The key is finding the data points and patterns that contain substantive insights into your performance.  Specifically, when it comes to a pricing model, you want to better understand your customers' willingness to pay.
As manufacturers or distributors, we all have a gut feeling about why our customers pay more for certain products. Maybe they think your industrial pressure sensors are more accurate in extreme heat than competitive products. This may give you a gut feeling on price, but ultimately you are left in the dark as to how to price toward that perceived value.
With the help of the IoT, you will know exactly how your products perform in extreme environment and how this benefits your customer. In turn, you can statistically analyze the products margin and overall performance with all of its real-world attributes taken into account.
Companies can now incorporate actual performance and environmental characteristics into the design of products. Some manufacturers are doing this today as part of the development and lifecycle process, but this data needs to be in the hands of the commercial team, who can incorporate their deep knowledge of the customer base to use the data-based insights in the most profitable manner.
No. 4 - Automate the Use of Alternative Data in Recommendations
Today, great salespeople incorporate industry, economic, internal, and even social media data into their day-to-days, but it's impossible to follow all of these elements at all times.
It seems odd to include something like social media data into a pricing model, but these sorts of insights provide a more in-depth look at customer behavior. Price changes throughout industry and economic cycles are commonplace. However, we also know that individuals or teams have their own biases, relationships, and risk tolerance levels — all of which drive purchasing decisions and pricing outcomes. 
Knowing how someone buys and when someone buys may be as important as what they buy and for how much. Further, with social sites like LinkedIn, you have access to knowing who will be buying, and when there is a change in decision maker. Leveraging that 'other data' in dynamically can increase both price and win outcomes. 
The IoT is a broad-sweeping term for a reason. It incorporates everything and so should you when determining the true value of your products. The key is understanding how to use that data. In combination with the three steps above, the automated incorporation of alternative data sources can give you a stronger competitive advantage, even when you aren't actively looking.
Embrace the IoT
These are tangible steps to adjust your pricing model, but you have to think about how these scenarios may affect your company before you can make changes to capture the value of this data. The influence of the IoT is here whether you are ready or not. Set yourself up for success by embracing the increase in data from all sides and giving your team the best tools.
Be diligent and consistent. As you can imagine, such a strong influx of data means new analyses on a regular basis. Your new pricing model must be flexible in order to gain the needed statistical support to protect your margins and garner sustainable, long-term profit growth.  Your true value is out there. Don't be afraid to start looking a little closer for it.
Daniel Bormolini is VP of Customer Strategy at Vendavo.