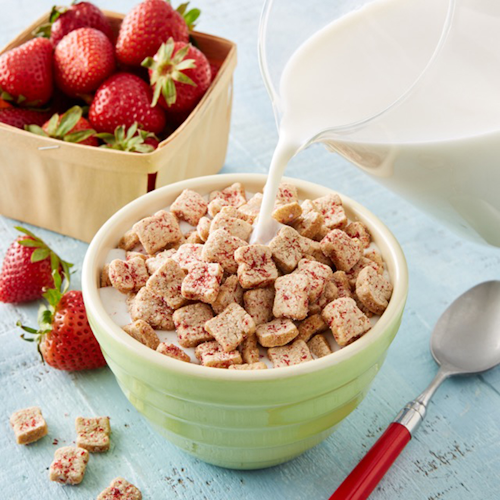 General Mills this week announced the first new addition to its cereal brand lineup since 2001.

Tiny Toast is set to his grocery store shelves this month. The cereal features small toast-shaped pieces in blueberry or strawberry varieties.
Cereal makers struggled in recent years as consumers increasingly turned away from packaged foods, but General Mills officials said that Tiny Toast avoids the "fake" taste normally associated with fruit-flavored cereals. "Tiny Toast gives you this really large pop of aroma that's missing from those other fruit cereals," said product developer Mike Evenson. "We watched how consumers responded when they first opened a box, and they were stunned at how good it smelled."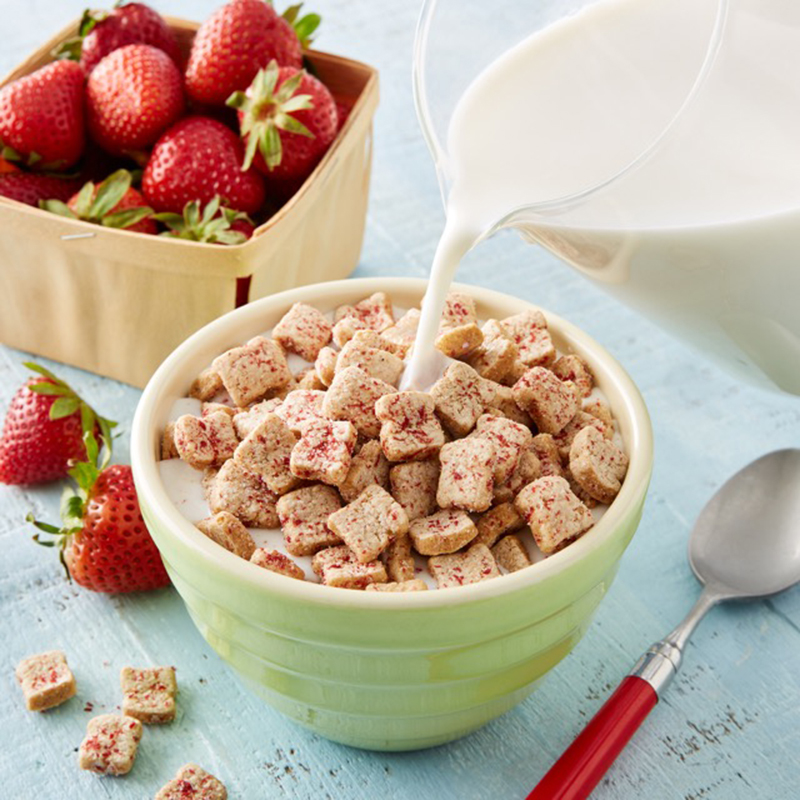 General Mills launched numerous cereals over the past 25 years, but most were either new varieties of existing brands or offered through licensing agreements such as Reese's Puffs.
The long-since-discontinued Harmony cereal was the last new cereal to be launched by General Mills. Basic 4, launched in 1991, is the most recent cereal to remain in the lineup today.