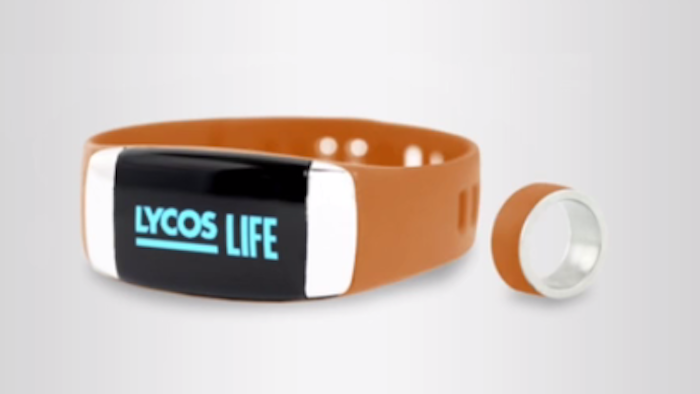 The Lycos Life project aims to create a wearable that acts as "mission control" for users' fitness and everyday activities, Lycos Chairman and CEO Suresh Reddy discussed at the Wearable Tech Conference in Las Vegas, on Aug. 20.
After being one of the Internet's first search engines, Lycos has moved into the wearables space with its Lycos Life line.
"We have been living and learning the Internet for the past 20 years, now the Internet is starting to learn us," said Reddy. "Originally, what Lycos set out to solve was simplifying and making searching on the Internet more productive.  As we celebrate our 20th Anniversary this year, Lycos is solving a new problem by simplifying your digital life."
Lycos Life products are Lycos' Internet of Things-enabled suite of products, which include a fitness monitor, Tap2Transfer capabilities, and password-free security enabled by the on-board personal security manager. Users' everyday habits and patterns can be communicated from the "Mission Control" software and sensors on the wrist or hand to a smartphone. The wearables are designed as "a single point of entry into users' digital lives."
A smart wristband and ring are available for sale from Lycos and on Amazon.com.
"The most valuable commodity in life is time, and this technology helps Lycos Life users maximize their time by making smarter and more informed decisions using the data they receive from Lycos Life," said Brad Cohen, president and chief strategy officer of Lycos.
As part of the wearables conference, Reddy also spoke about the role wearables will play in the future of communication and information management, the growth of the wearables market, and the way wearable devices could be used in the home, in transportation, and for motion tracking in the coming years.
Lycos will also soon launch the Lycos Life Project, a not-for-profit foundation dedicated to putting sensor and wireless communication technology in the hands of people who need to test air and water quality in their homes. Five percent of all Lycos Life sales will be donated to the project.