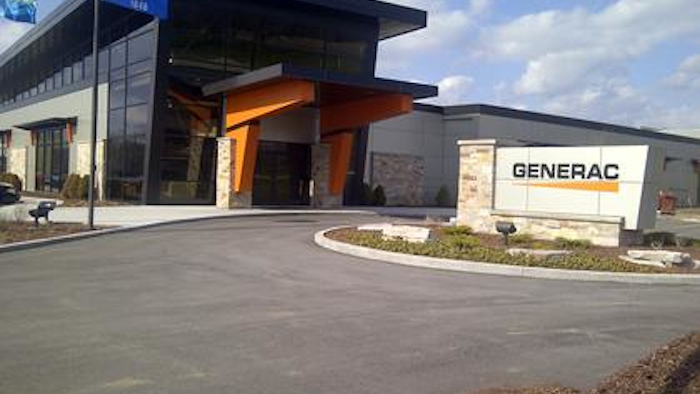 Generac Holdings Inc., a leading designer and manufacturer of power generation equipment and other engine powered products, announced today the purchase of MAC, Inc. and its related entities.
Established in 1983 and headquartered in Bismarck, ND with approximately 100 employees, MAC is a leading manufacturer of premium-grade commercial and industrial mobile heaters within the U.S. and Canada. MAC primarily serves the oil & gas and construction markets, as well as other industrial sectors through national equipment rental companies and independent dealers. MAC's line of flameless, indirect-fired, and hydronic surface heaters are recognized to be some of the safest, most reliable, and most efficient machines in the market.
"The acquisition of MAC is an exciting development for Generac as it further expands our growing mobile products platform by adding a strong brand of industrial heaters and increases our access to the projected long term up-cycle in the oil & gas market," said Aaron Jagdfeld, President and Chief Executive Officer. "In addition to gaining immediate access to a broad lineup of mobile heating equipment that is essential to colder climate oil & gas and construction sites, this acquisition creates cross-selling opportunities with our existing mobile products distribution."
"We've worked hard to build MAC into a great company and we believe that partnering with Generac best positions our organization for continued growth," said Michael Seifert, President and CEO of MAC, Inc. "We are excited to be joining the Generac team and we see many synergies for both companies as a result of this transaction."
The MAC management team will continue to lead the company and the MAC product brand will be retained and will join Generac's family of brands. The purchase agreements were executed and the transaction simultaneously closed on October 1, 2014. The purchase price and terms of the transaction were not announced.