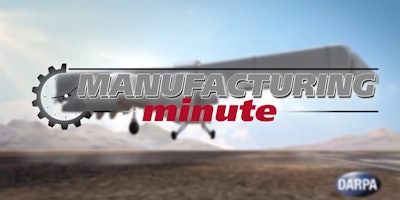 DARPA has awarded a contract to Aurora Flight Sciences to develop the agency's newest unpiloted vertical takeoff and landing aircraft or VTOL. Instead of a single powerplant directly powering one or two rotors by way of a shaft, this concept has two large rear wings and two smaller front canards. These carry 24 ducted fans – nine integrated in each wing and three in each canard — that each have their own electric motor and all 24 are powered by a turboshaft engine which cranks out 4,000 hp of electrical power.
The goal is to build a demonstrator aircraft that can reach a top sustained speed of 300 to 400 knots and carry cargo loads of at least 40 percent of the plane's expected 10,000- to 12,000-pound gross weight. Additional goals for the plane include hovering with an efficiency of at least 75 percent instead of the current 60 percent, reduce the cruise lift-to-drag ratio from five or six to 10.
Test flights for the X-plane won't begin until at least 2018.
SO, WHAT DO YOU THINK?        
Is this a novel way to address issues with previous VTOL aircraft? What other applications could you see this design being used for?
Email us or comment below.