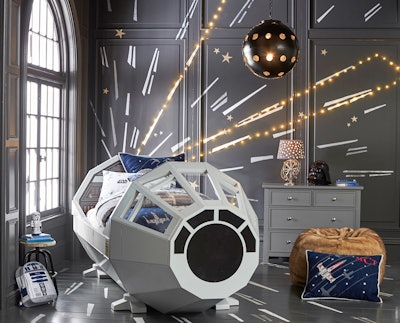 Almost 40 years after Star Wars: A New Hope launched a legacy — and 10 years since we last heard from young Luke Skywalker — fans can finally crowd into theaters for more. The promising new action, plus a galaxy's worth of nostalgia, is a merchandise-maker's dream.
Here's a look at five cool, creative and weird products that prove manufacturers are just as excited about Star Wars Episode VII: The Force Awakens as we are.
1. Battle-worthy lightsabers
The WIRED team tested out a few of the top contenders, and these space-age weapons are light-years ahead of those telescoping plastic tubes we were all using to re-enact The Revenge of the Sith.
2. Millennium Falcon bed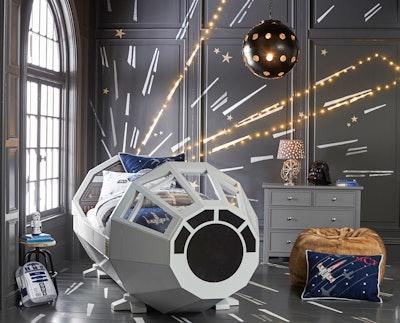 It might be aimed at kids, but not making this bedframe — sold at Pottery Barn — big enough for grownups seems like a missed opportunity.
3. Limited-edition coffee creamer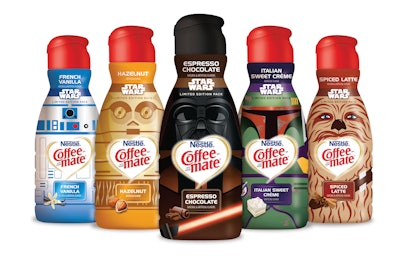 When the force awakens, it needs its spiced-latte-flavored coffee, just like the rest of us.
4. BB-8 droid toy
With an app that lets you control the little droid and record holograms for it to project, "this is the droid you're looking for."
5. Han Solo mini fridge
Let your beverages take a lesson from the coolest space cowboy there ever was, available from ThinkGeek.
What Star Wars merch do you have your eye on? Comment below or tweet @MNetKatie.