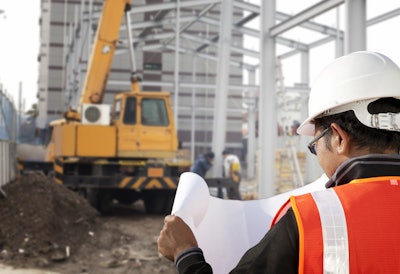 Manufacturers are already very familiar with OSHA 300A forms; the forms that cover work-related injuries and illnesses. However, last July, OSHA began to require U.S. businesses to submit their 300A forms digitally. This was a huge change from the existing process. So, manufacturers had a lot of work to do. They needed to retire their old paper-based ways of doing things and create new digitized incident reporting processes. Because fines for non-compliance start at $10,000, it's imperative that manufacturers deploy easy-to-follow, easy-to-enforce processes across their entire organizations.
While this can seem like an expensive and time-consuming exercise, the reality is that it's a great opportunity for manufacturers to transform their inefficient analog operational processes into far more streamlined digital processes. The initial cost can seem daunting. However, implementing digital systems will not only help manufacturers increase their operational efficiency but it also puts them in a position to take advantage of other emerging digital technologies in the future.
So, where should manufacturers start? First, they should adopt a document management system to help them digitize their processes. There are plenty of options out there but I'm partial to those with automated workflow features, which will help with OSHA reporting.
Putting the right technology in place is only half the battle. The other half, which some may call the more challenging part, is ensuring that all employees adopt and comply with the new processes that have been put in place.
Train Employees
First things first, in order to improve compliance, companies need to make sure that all of their employees know the protocols for reporting incidents. Organizations can only expect 100 percent compliance if 100 percent of employees know the protocol. So, how does automation help with that?
With the right document management system, companies can easily distribute policies and procedures to each and every employee, even those who don't work at a desk. As part of an automated workflow, employees can be required to confirm that they have read the protocols.
As part of their training processes, many organizations provide manuals for employees to read and reference when they need more information. However, manufacturing standards are frequently updated. This presents an obvious problem for companies using physical manuals. Once the manual arrives at production site, there's no guarantee that employees will even read the updated version. This scenario increases the risk of non-compliant processes being used and subsequent fines from OSHA. With automation, when a policy change has been made, all documents are automatically updated while obsolete versions are removed.
Make Incident Reporting Easy and Confidential
Once all employees have been briefed on the company policies, the next step is ensuring that they comply with them. Any steps deemed too challenging or unnecessary will likely lead to incidents not being reported. If companies want incidents reported, reporting should be as easy as creating a social media post. With automation, this can be a reality while also ensuring that the proper processes are followed.
No one wants to be the cause of an accident. But, they happen to everyone. Reporting an incident can make employees feel like they're tattling on themselves or a co-worker. That can bring feelings of fear and apprehension, especially if they need to report the incident to a manager who could discipline them or pressure them not to report it. However, with automated workflows, employees are able to submit incident reports privately and send them directly to the appropriate teams. Knowing that such information will only be shared with the right people instead of being broadcast to the entire organization helps employees feel more confident in reporting incidents.
Finally, the entire reporting process is fully tracked and managed with all the related content being archived and retained by the platform. As a result, incident reports are easy to produce in the event of an audit.
Transparent Investigations
Reported incidents should always result in timely investigations. By using workflows, organizations can be sure that investigations happen quickly so that information from witnesses and materials from the incident site aren't lost. Workflows give organizations an auditable timeline of events from the initial incident through to the conclusion of the investigation. Investigators also have the ability to attach a number of different files, including photos, videos, or transcripts, to the incident report. During an audit, it's easy to show the full investigation log along with all of the supporting documents and files.
Though intimidating at first, adopting a document management system presents opportunities for manufacturers far beyond just OSHA compliance. With the ability to automate their processes and manage documents in a central location, manufacturers can streamline their operations, procurement, quality management, and other processes.Ultimately, they should see an improvement in operational efficiency and a reduction in costs. Keeping this in mind, manufacturers shouldn't view the new OSHA requirements as a burden but rather as an opportunity.
Christian Weil is a deployment specialist at AODocs.