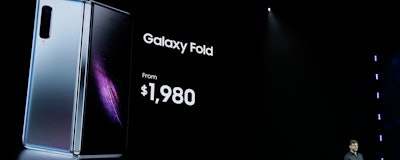 After years dominated by incremental upgrades rather than eye-catching innovations, the smartphone industry finally had something new to show off at last week's Mobile World Congress. Foldable phones, i.e. phones with actual foldable displays as opposed to the flip phones popular in the early 2000s, are the next big thing in the smartphone market, at least that's what the industry wants us to believe.

Consumers aren't quite convinced of the new concept though, especially considering the price tags that the first foldable phones unveiled by Samsung and Huawei carried. At $1,980 and $2,600, respectively, both phones are priced similarly to high-end laptops, raising the question as to whether they are even meant to be more than a mere proof-of-concept.

A recent survey conducted by SurveyMonkey on behalf of USA Today suggests that the foldable phone craze may in fact be just a fad, blown out of proportion by an industry desperate to find the next big thing to reignite its stuttering growth engine. When asked about features that would get them excited to buy a new phone, just 17 and 19 percent of iPhone and Android users, respectively, named foldable displays as a desirable option, with longer battery life, better cameras as well as 5G connectivity and bigger screens ranking above the highly touted feature.
You will find more infographics at
Statista