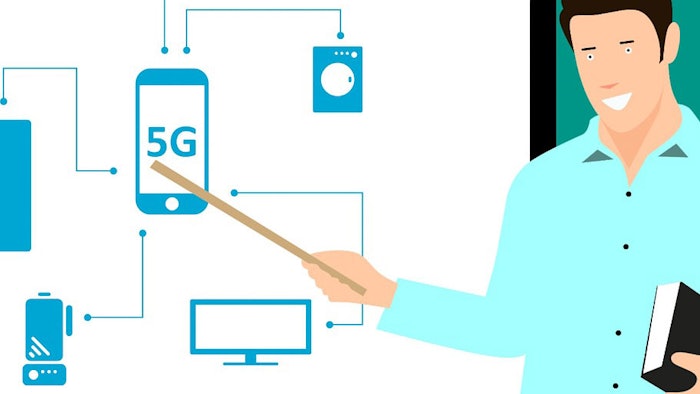 The IoT Evolution Expo is coming up fast, and the team behind the show interviewed several of its speakers to get a bit of a preview of what to expect from their sessions.
Here, the group spoke to Randy Van Buren, Solutions Engineer, Nokia. He is currently focused on IoT service providers for cross-domain platforms spanning fixed, mobile, home, enterprise, and government. As a Distinguished Member of Technical Staff, he has been involved with the largest operators in North America for identity, device, and subscriber profiles and their relationships across network access methods. Likewise, as a Senior Member of IEEE he is committed to standardization groups, academic rigor, and educational sharing of lessons learned. Van Buren holds a Certified Software Engineering Professional designation in addition to an MSEE from Duke and Physics BS from Lipscomb.
He will be panelist in the "5G General Session - Keeping Connected: From 5G to Zigbee" at the IoT Evolution Expo, which is taking place January 29 to February 1, 2019, in Ft. Lauderdale, Florida. The other panelists will be Iisko Lappalainen, Head, Technical Marketing and Technical Field Operations, MontaVista Software, and Davitt Potter, Field CTO, Arrow Electronics.
The session will address how 5G is solving the large and small problems of network delivery, and how its biggest issue within the IoT is marrying the technology to what exists and the innovation in all network solutions. This panel looks at how IoT benefits from 5G using solutions that exist today and technologies coming to us in the near future.
To hear his talk, click here to register. Use code KEN19 to receive 25% off of your Super Pass.
Here is a little preview of his thoughts:
What will be some key points you plan to hit in your session?
Key points for my session will be implementation of identity of networks, data access paths, endpoint credentials as well as subscription / accounting are now opened up from the legacy cellular world of being defined by carriers toward the IT-perspective of letting an enterprise, application, and manufactured determining the option that suits their definition. The carriers will be required to provide the flexibility of provisioning, mapping, and freeform storage, transport, as well as billing.
What new insights can attendees expect to take home from your session?
Insights to be gained will be the pressure on carriers to move away from traditional SIM cards and their associated infrastructure toward eSIM and other forms of trust sources that are software-based instead of soldered into hardware.
Can you identify a few important trends influencing your sector of the IoT which will shape the path of the industry? Why these?
Important trends to follow include:
Carriers allowing IoT devices to be re-provisioned on other carriers by the selection of the enterprise.
Adoption of unlicensed spectrum in the LPWAN categories that carriers will adopt as part of their 5G strategy
Additional methods of multi-factor authentication for added security on the available plethora of identity techniques and their mapping common account ownership
What are the biggest challenges facing the IoT? What are some important tools needed to overcome them?
For traditional carriers to find a way to monetize and provide value-added-services for IoT accounts in the 5G world of a services-oriented architecture as their connectivity-only sales are squeezed for profit.
Which vertical markets have the most to gain from IoT implementation? Which are leading and which are still behind the adoption curve?
The agricultural and industrial markets have the most to gain, and thus already leading the way in many aspects. Consumer IoT with 5G devices will be late to the adoption curve, because of the end-user education and support required.
What session(s) (other than yours) are you most looking forward to attending at the Expo? Why?
Sessions on LPWAN as LoRA has lead the way for many properties of a flexible and open network architecture that 5G is also including.
Register now for the IoT Evolution Expo. Use code KEN19 to receive 25% off of your Super Pass.
The IoT Evolution Expo, and collocated events, IoT Evolution Health, LPWAN Expo, The Smart City Event, and IIoT Conference, will take place Jan. 29 to Feb 1 in Ft. Lauderdale, Florida. Visit IoTEvolutionExpo.com to register now.