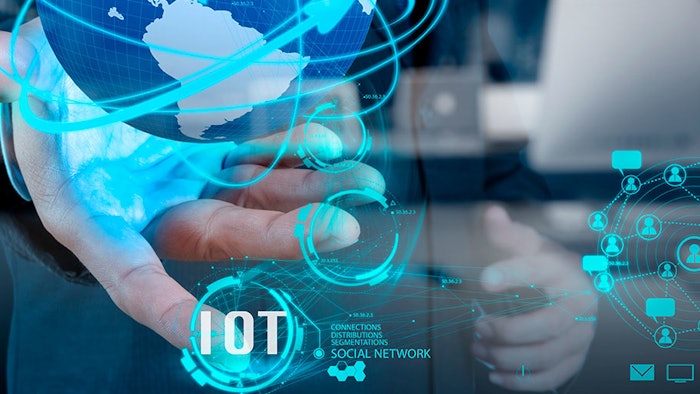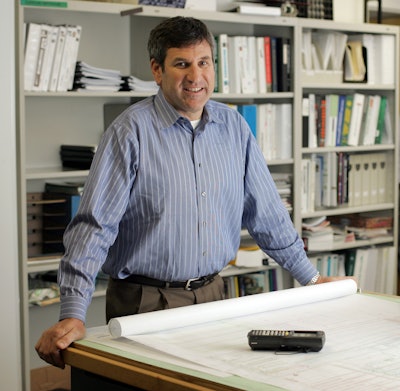 Research firm Gartner estimates that by 2020, there will be 25 billion smart devices, transmitting data to us, to the cloud and to each other. These devices range from smart cars to home thermostats, from implanted sensors on containers to label tags on our clothes. Many industry leaders believe this is the start of the fourth Industrial Revolution, where enterprises become intelligent and every link in the supply chain talks to each other and is connected.
The Internet of Things (IoT) allows for the remote monitoring of equipment, containers, pallets or packages to see how equipment is performing or to track products throughout the supply chain. Sensors and automatic ID equipment like RFID and bar code readers are among IoT devices. In the warehouse, these devices are used for inventory tracking, receiving, put-away, cycle counting, picking, restocking and data entry. Adopting these technologies and the IoT improves visibility across the entire supply chain, lowers costs and streamlines operations.
As the Internet of Things becomes widely accepted, more and more devices are given sensors that can be monitored and controlled. The Warehouse Control System (WCS) is the key to IoT success, monitoring and controlling all of the intelligence devices in a warehouse. A WCS allows warehouse managers to gather critical key performance indicators to better manage their distribution and fulfillment operations from their wrist. With real-time visibility into warehouse operations 24/7, managers can better meet the demanding requirements of today's modern distribution operations.
Forklifts were some of the first equipment to become intelligent, donned with diagnostics that tells the forklift to signal when it needs to be serviced. A warehouse control systems can direct a forklift to a pick location and tell it at what height the product is stored, speeding picking operations. RFID tags in the warehouse floor can signal the forklift not to exceed a certain speed in a particular location due to traffic in the area, thus avoiding a collision and improving safety.
Radio Frequency Identification (RFID) technology can be used to provide location, identification and tracking information, such as identifying when a pallet will arrive in the warehouse. This data can be combined with environmental data, such as weather and road conditions, which can affect the quality of products in transit.
Conveyors can contain sensors to only turn on when there is a product coming towards a particular section. The conveyor will not be running unless there is a product on it, thus saving energy. The WCS contains the move logic for the warehouse. It knows when inventory is inducted into the material handling system and can trigger each unit to turn on and off, moving inventory through fulfillment areas. Because different materials handlings systems operate at different speeds and have different carrying capacities, the WCS is responsible for achieving throughput optimization by properly buffering and throttling the various equipment. The WCS balances the need to speed up or slow down equipment to keep materials flowing smoothly through the warehouse.
Industry consulting group, Accenture, recently reported that, "the Internet of Things can trim average repair costs by 12 percent, maintenance by 30 percent and downtime by as much as 70 percent. It can also save big on electricity costs through smart energy management systems."
The Internet of Things has the potential to radically change supply chains by managing and optimizing activity from end-to-end, such as:
Remote monitoring of equipment, containers, pallets or packages to see how equipment is performing or to track products through the end-to-end supply chain.
Tracking and tracing of products so that customers will know at all times the exact whereabouts of their packages, the condition they are in and if they deviate off course.
Monitor physical assets to ensure they are working properly or will soon need maintenance.
Managing warehouse inventory to reduce out-of-stocks and to gain insight into customer buying patterns.
Ensure that food that must be kept in temperature-controlled trucks does not perish.
Gain real-time visibility, allowing managers to know what is happening on the warehouse floor at all times. With real-time visibility, you can track performance of equipment and productivity of workers. Establish and measure KPIs for continuous improvement of operations.
Monitor warehouse equipment assets in real-time to determine if a machine is being over-utilized or when an asset is idle and can be redeployed for other tasks.
Optimally utilize every square inch of a warehouse space by ensuring goods can be retrieved and delivered as quickly as possible.
Eliminate manual inventory counting by reading smart tags placed on each pallet as it arrives into the warehouse. Pallets can also be read for damages and imperfections.
In shipping operations, pallets can be scanned to ensure the right items in the right order are loaded onto a truck.
The IoT is the next tech revolution. It has game-changing potential for warehouses that implement highly intelligent materials handling equipment and sensors, allowing them to be more efficient, cost-effective and productive. Applying the IoT to warehouse operations involves monitoring the status of equipment, inventory, pallets and people in real time; measuring how these assets are performing; and applying analytics to the information to identify areas of improvement. Manual touches of inventory can be reduced. People and equipment can be optimized. Monitoring equipment and people to increase safety and predict equipment failures can improve asset utilization.
These IoT systems are the next step in the natural evolution of warehouse technologies, building on the robotics, tracking systems, autonomous vehicles and automated tracking, retrieval and storage systems already in wide use in modern DCs. Remember when barcode readers were considered innovative? Today's intelligent vision sensors are capable of identifying products inline, performing quality inspections, guiding sorting and routing, and performing end-to-end tracking.
Networking DC infrastructure to provide real-time intelligent process control is complex but valuable, offering operational improvements that are vital to meeting the escalating speed and cost challenges created by e-commerce.
Chris Castaldi is VP of Sales for DMW&H.