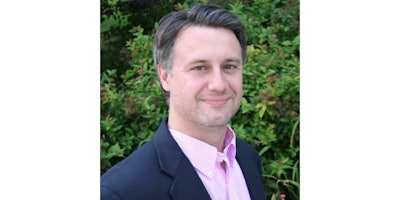 Competition has never been stiffer. In many vertical industries and regions, old barriers to entry simply no longer exist. Thanks to crowd funding, angel investors, local farm-to-fork emphasis, connected networks and global logistics, it is now easier than ever for a startup to become a major market contender seemingly overnight. This means you may be facing an onslaught of new competitors, upping the stakes, flooding the market with knock-offs, targeting your customer base and threatening your brand value.
Yet, it is not just new competitors. Your old nemesis could quickly reinvent its business and launch an aggressive assault. You cannot allow your competition to gain any traction or slight advantage as you battle head-to-head for market-share and customer dollars. Technology is one of the greatest enablers. It allows your competition to catch up — or for you to gain a valuable footing and stay ahead.
Below are a list of the top eight technologies that are essential to deploy before the competition does:
1. Modern ERP Solution Built For The Food & Beverage Industry
The mature competitors likely have an ERP solution already. But, they may be struggling with an outdated version with patches and cobbled together applications. Startup competitors may be trying to make do with a generic accounting solution that focuses on AR/AP and inventory. If your competition, large or small, beats you to an advanced ERP solution with the built-in functionality needed for formulations, complex seasonal planning, and predictive insights on ingredients needed, among other functionality, you could be at risk of losing hard-won market share. ERP solutions have made major advances in the past few years as transformative technologies have been rolled into the standard functionality. When a competitor invests in an ERP or upgrades, they do not just get a solution for managing financials. They get an arsenal of planning, forecasting, and analysis tools, too.
Now, some ERP solutions are also specialized with industry-specific features and benefits already built-in. Those "last mile" features that you may have once added as modifications have now been included by some providers. No more cumbersome modifications to the code-set which can complicate and delay further upgrades. Think of the agility that would give your competition, not to mention the added insights from built-in analytics.
2. Customer Relationship Management
Everyone knows how critical the relationship with the customer is to the overall success of the company. The modern customer — whether in B2C or B2B — has very high expectations. Both you and your competition are likely looking for ways to enhance the customer experience and stay engaged with consumers in a meaningful way—whether it is staying on top of orders, anticipating seasonal offerings, or planning customized promotions or product offerings. Customer Relationship Management (CRM) solutions help you manage and enhance the customer relationship, turning it into a differentiating feature. If you and your competition are both courting the same customers, the company with the best CRM solution is the one who is going to appear more responsive and engaged.
3. Human Capital Management
A company is only as strong as its workforce. A modern food and beverage company relies on a workforce with a wide range of skills, from technologists in R&D to procurements teams who must continually find fresh ingredients and anticipate shifting demands. Recruiting, training, and retaining a workforce with such a wide range of skills sets can be a daunting challenge, especially today as skilled workers are such a premium. A HCM solution helps recruit and retain the best talent.
4. Enterprise Asset Management and Internet of Things (IoT)
The combination of a solution to manage the lifecycle of plant machinery and IoT sensor technology will give a company a major competitive edge. These are powerful applications that will help keep plants running without unexpected downtime. The embedded sensors monitor for early warns signs that indicate needed maintenance or service. The system then triggers an automated response which, in the long-term, will extend the lifecycle of machinery. This game-changing technology will drastically benefit your competition — if they deploy it first.
5. Product Lifecycle Management
Consumers today expect frequent introductions of new products; they want more offerings, new product choices, innovative taste combinations, and new packaging and preparation methods. This mean you need to continually be researching and developing new products. A modern PLM solution will help streamline the process and bring products to market faster. If you start to see your competition accelerate their New Product Introductions, this type of solution may be how they are achieving it.
6. Warehouse Management Solution
As your business grows, so does the challenge of managing your inventory of ingredients and finished goods. When you add in the additional challenges of coolers, freezers and even off-site warehousing, visibility and responsiveness become difficult. A modern warehouse management system will embrace a mobility to aid with two-step put-away, cross-docking, slotting and inbound deliveries for a fast and efficient handling of goods to shorten the time to when it is available. But, you may not know that a modern warehouse solution in the hands of your competitor could be devastating to you. Think of the competitive edge the new-comer to the market would have if they could handle more orders in a timely manner than you. You definitely want to beat your competition to deployment with this one.
7. Supply Chain Management
Modern F&B companies typically need to leverage complex supply chains and networks of suppliers — often global. Complete visibility to location and status of shipments is essential for freshness and just-in-time-arrival of ingredients needed for the processing schedule. An advanced supply chain system, which allows you—or your competitor — to make real-time adjustments is a game-changer. The company which takes advantage of this technology first is likely to experience a major gain in efficiency and profitability.
8. Cloud deployment
Deployment in the cloud often goes hand-in-hand with updating ERP software or adding new solutions. Any of the solutions listed above can be deployed in the cloud. But, the advantages are of a cloud-based software is so distinct. If you hear reports that your main competitor is moving to the cloud, pay attention. Your world may soon be disrupted. Cloud computing is fast to deploy. It supports agility and is "always modern" and, therefore, will always be a threat in the hands of the competition. Every new technology innovation — perhaps capabilities we cannot even imagine now — will be rolled out to cloud customers from the software provider as they are developed. That means the competitor could feasibly always be one step ahead of you — if you stick with on-premise solutions and have to wait for the next upgrade or patch in order to have the same technology. In tight races, this could be the edge that puts the competition ahead.
These are just eight of the top solutions that a company in the F&B industry should be keenly aware. Remaining modern requires a constant vigilance and attention to competitive differentiators. Competition is heating up — and will continue to do so as the interest in local-grown and fresh ingredients escalates. This means more competition—often nimble and proactive, aggressively hunting for ways to outshine the existing companies. Be alert. Be ready. Be proactive and make your own investments in game-changing technology. It is one of the most effective ways to hold market share — or get ahead of the pack.
Nick Castellina is Director, Industry Solution & Strategy, at Infor