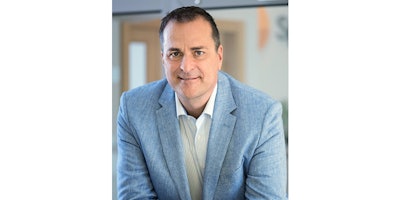 Speed, flexibility, transparency, traceability — these are the hallmarks of successful recipe-based manufacturers.
The common element? They embrace innovative data solutions.
These four capabilities enable recipe-based food and beverage manufacturers to satisfy heightened customer demands for greater transparency. Customers have a right to comprehensive product information regardless of what or where they choose to buy — the more the better. Consumers flock to product information, just like they do to convenient store locations and stellar customer service experiences.
The ability to address growing expectations hinges on how quickly food and beverage manufacturers adopt product lifecycle management solutions. Transparency relies on traceability, and traceability depends on top-of-the-line software. Innovative, end-to-end technologies empower manufacturers to both improve transparency throughout the entire supply chain and to shore up their operational efforts and strategies with data-driven insights.
Dollars Are On The Line With Each Piece Of Product Information
The power of complete product information during product consideration is well documented — 94 percent of consumers are more likely to show loyalty to brands that offer comprehensive transparency.
That's because people care about what they consume — a lot. As a result, consumers will shop with the recipe-based food and beverage brands that provide the transparency they need to feel comfortable making purchases. For example, many consumers follow ketogenic diets to better manage Type 1 diabetes. When shopping, this group relies on product labels and packaging to determine if the product is safe, and if it is the best choice for them.
Take dietary needs one step further, and consider a consumer shopping for a child who has severe peanut allergy. They won't feel comfortable purchasing anything without 100 percent confidence that the product doesn't contain trace amounts of peanuts, or that it wasn't manufactured in close proximity to the allergen. And that requires 100 percent transparency and traceability.
Product transparency also helps manufacturers satisfy changing generational shopping needs. Seventy-three percent of millennials are willing to pay more for products with roots in sustainability. This is great news for food and beverage brands that already practice sustainable efforts. However, if those brands cannot clearly communicate their above-average sustainability standards with smart, attractive packaging, consumers are unable to reward them for their efforts.
While recipe-based food and beverage manufacturers must first and foremost provide ample, trustworthy information, they should also remember the benefits of delighting customers visually. Consider pharmaceuticals; by law, aspirin must contain the exact same medicinal compounds no matter the brand. But brands can help their products stand out by effectively communicating product information, as well as the depth with which they explore it. Aesthetics and comprehensive labeling combine to create the ideal purchasing experience for all shoppers.
Ultimately, food and beverage manufacturers must make a strong case for consumers to pick their product — with every label and package. Your label is your resume, and the grocery aisle or online marketplace is filled with rows of eager applicants. Shoppers consider and critically weigh dozens of options and factors, and every piece of product information communicates value ... or not. A single, minuscule detail can make or break a product's chance of getting the job.
Product Information Puts Traceability Front And Center
To truly meet customer needs for transparency, manufacturers cannot simply list product ingredients. They must go beyond and offer more in-depth information about the lifecycle of the product. For example, a brand could include information about where ingredients were sourced and how they were produced. Today's increasingly savvy consumers expect — and deserve — this information.
That's where traceability comes into play. Recipe-based food and beverage manufacturers must arm themselves with the ability to trace individual ingredients back through their entire supply chain journey — down to granular details like sourcing, raw materials, formulation, machinery used and integrated nutrient data.
Whenever products containing multiple ingredients are involved, an innovative, enhanced digital solution can be the difference between a brand that survives a mistake, or one that crumbles. If, for example, the FDA recalls a recipe-based product, that product's manufacturer should be able to easily and confidently identify where the issue occurred and quickly adjust. It's tough to come back from hurting a customer who consumed a tainted product — and it is impossible to restore equity if the responsible manufacturer cannot pinpoint the error and offer transparency into the resolution process, as well as into future products.
Additionally, most food and beverage brands understand that to be competitive, they must be global. But they often fail prepare for new regulatory compliances, some of which are far more stringent and offer much higher penalties than American brands and manufacturers are used to.
What's more, food and beverage manufacturers must be sensitive to cultural needs. People in different countries have unique expectations about what they want to see when they purchase products. Some cultures are more environmentally conscious, while other markets demonstrate heightened health concerns. Traceability proves valuable in how manufacturers can keep track of these regional demands.
Strong traceability also proves useful in cases where brands and manufacturers pursue different recipes by region. That requires the brand to accurately convey these ingredient nuances on labels, and ensure that the products with the right labels are shipped to the right locations.
The Foundational Role Of Software In Product Transparency
The bottom line is that consumers must have confidence in the products they consume, regardless of where they purchase them.
Consumer confidence is not freely given, however, and shoppers won't always take manufacturers at their word. To be successful and sustain continued growth, recipe-based food and beverage manufacturers must invest in seamless, data-driven solutions capable of improving their product lifecycle management strategies and communication with all partners along the supply chain.
Although some manufacturers may feel like they have already improved their strategies after upgrading to ERP or CRM systems, today's most innovative data management solutions empower many more useful capabilities. Brands and manufacturers alike must invest in technologies that allow them to always access, update and share product information. Having all data aggregated in real time — and knowing that no piece is missed, incomplete or outdated — guarantees accuracy and makes full transparency into product information possible.
Comprehensive data management technologies are also an investment in future success. Regulatory compliance standards evolve quickly, and working toward improved processing, packaging and transportation strategies is a great way for food and beverage brands and manufacturers to future proof their businesses.
And that's exactly what these groups must do, considering transparency and regulatory compliance aren't just boxes to check — they are crucial for customer support and loyalty.
Consumer expectations for transparency change constantly. They differ country to country, region to region and person to person. Recipe-based food and beverage manufacturers must use technology to ensure legal compliance, meet everyone's product information needs, and position themselves to adapt and prosper over time.
Severin Weiss is CEO of SpecPage