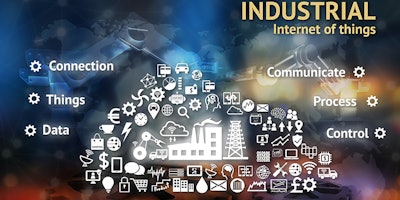 When Congress passed the FDA Food Safety Modernization Act (FSMA), it ushered in sweeping reforms aimed at proactively preventing safety threats to the food supply, rather than simply responding to them.
Food manufacturers must now ensure they are producing according to Good Manufacturing Practices (GMP), with traceability of all source materials, and manufacturing, packaging, labeling processes that align with master documentation. The other critical compliance imperative for manufacturers is robust hazards analysis at critical control points, performing quality checks throughout the supply chain — from sourcing to manufacturing to distribution.
Pressure is also coming from the marketplace itself. Health-conscious consumers are increasingly focused on food safety and accountability. They want to know what is in their food — including genetically modified organisms (GMOs) — where it comes from and how it was produced.
Meanwhile, to remain competitive, food manufacturers must squeeze every ounce of speed, efficiency and responsiveness from their global supply chain. And they must achieve it without compromising food safety.
Creating the Intelligent Enterprise
To meet this challenge, manufacturers must modernize their automation systems and IT infrastructures. Forward-looking enterprises are viewing this as an opportunity to create a more "intelligent" supply chain and automation environment. And that means leveraging the industrial Internet of things (IIoT).
The power of the IIoT comes from its combination of connectedness, intelligence and speed. It is about connecting devices throughout the supply chain and production process to collect and interconnect operational data, which can be organized and rapidly analyzed to enable a range of powerful capabilities — including real-time process optimization.
As a society, we're already familiar with the power of the Internet of Things (IoT) from a consumer's standpoint as more and more devices become connected to make our lives easier. For example, consumers can now purchase refrigerators with IoT capabilities that enable them to view their home food "inventory" from anywhere via their smartphone. This connectivity can be extended to their grocery retailer, which in turn is integrated with food suppliers and manufacturers. In this way, consumer demand can be monitored and analyzed in near real time, giving parties at every step in the supply chain new insight that can transform their efficiency. Integrating this information with production planning and automation systems enables a truly intelligent enterprise that makes production and inventory decisions dynamically, with little or no human intervention.
Real-Time, In-Line Quality Analysis
Likewise, the IIoT can play a critical role in helping help food manufacturers meet their regulatory challenges. Currently, hazard analysis is performed by manually collecting sample lots and sending them to the lab for analysis. Moving forward, we are likely to see more automated, in-line analysis. Samples are tested at the edge in real time using chemical and spectroscopic analysis, with data made immediately available to centralized quality systems via the IIoT.
This real-time analysis enables manufacturers to identify potential problems much earlier, allowing them to make adjustments and "nip them in the bud." This dramatically reduces the waste and cost associated with a quality problem that goes unchecked. After all, the cost of quality problems is significantly higher the further down the process you catch them.
The IIoT can also play a critical role in enforcing GMP. Collecting, analyzing and displaying production data from across the plant in real time enables IIoT systems to identify and rectify instances of non-compliance with Standard Operating Procedures (SOPs) much faster than is possible with traditional paper-based processes.
Evolution, Not Revolution
While the IIoT promises revolutionary improvements for quality and efficiency, achieving its full potential will likely be an evolutionary process for most food manufacturers. It's not necessary — or even feasible — to think in terms of a comprehensive, "rip and replace" implementation. Instead, manufacturers can use IIoT technologies to connect and supplement existing automation systems. Examples of "low-hanging fruit" include minimizing manual and paper-based processes, or delivering new insights and instructions via real-time data to operators' handhelds to guide their work. As they see the value of IIoT, manufacturers can add new capabilities that extend data collection, organization and analysis as they move toward a truly "smart" supply chain.
As the collection, sharing and analysis of data become more central to food manufacturing operations, the data also becomes more valuable. Ensuring that these business-critical systems are designed for maximum availability is extremely important. In addition, as intelligence moves out to the network edge, such as with in-line quality analysis, adopting technology that ensures these systems can be easily serviced is equally important for reducing operating costs and complexity. With operational technology teams running very lean, the ability to perform remote servicing of production systems is essential.
Measuring the Payback
Few industries are more focused on return on investment (ROI) than food manufacturing. Narrow margins and intense competition make rapid ROI essential. So what's the IIoT payback? The greatest return may be in helping avoid a food quality or safety issue. By enabling manufacturers to perform in-line, real-time quality analysis, the IIoT can protect an enterprise from a recall that could prove catastrophic to brand integrity and reputation.
Beyond this critical advantage, the IIoT also offers food manufacturers the opportunity to connect with consumers in ways that can truly transform their businesses. For example, tracking consumer sentiment on social media and feeding this insight into a company's business analytics could have a significant impact not just on production efficiency but on its marketing processes, as well.
As food manufacturers continue to face increasing pressure from both regulators and consumers, they need to be more lean and agile than ever before. By extracting and leveraging intelligence from across the supply chain, the IIoT will play a leading role in helping meet these challenges at the ever-accelerating speed of the food and beverage industry.