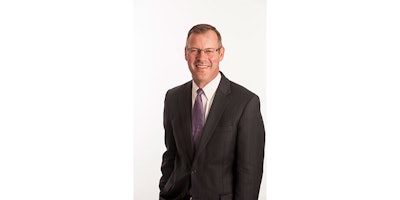 The time-sensitive nature of the food and beverage industry means inefficiency has the potential to inflate wastage and deflate profits. Getting a handle on the transaction-heavy, complex and highly regulated food and beverage supply chain can pose challenges. Mike Lorbiecki, Vice President of Sales, North America, at IFS outlines four ways Enterprise Resource Planning (ERP) can simplify the supply chain process, keeping customers happy and protecting the manufacturer's bottom line.
When raw materials, ingredients and manufactured products have a limited shelf life, processes such as order intake, allocation, picking, packing and shipping become increasingly difficult to manage and predict in a short time span.
Managing the many moving parts of the supply chain process is difficult, but vital to the success of manufacturing operations. Changes in market demand, vendor offerings, material process and regulations may require you to adjust your supply chain processes. If your operation is so rigid that an adjustment to the supply chain causes issues, the situation may prove costly.
Here are some ERP best practices that will help manufacturers streamline the food and beverage supply chain, maintain compliance with food safety guidelines and improve productivity, all while cutting costs.
1. Efficiency: Automate to Accumulate
It is very likely that your supply chain involves many steps and processes, most of which continually repeat as operations progress. These repetitive processes present the perfect opportunity for automation. Seizing automation opportunities can provide instant and long-term benefits. The more steps and procedures you can automate within your supply chain, the less time employees will have to spend ensuring processes are completed as planned.
New technology offers increased opportunity for automation — from handheld barcode scanners to tablets, manufacturing supply chain technology is always improving. Utilizing the best technology possible will help to streamline your operations by limiting human error and improving information gathering as it is fed back into supporting supply chain systems.
It's vital that this increased data is centralized. In food and beverage supply chain operations, information is invaluable. Collecting data relating to shelf life, inventory counts and future demand in one centralized location will help to maintain the flow of materials and products throughout your manufacturing center. Underpinning this comprehensive ERP software means this data from a number of streams can be consolidated in one place. It can then be processed and actioned — making it easier to increase efficiency.
Standardizing processes can also improve operations. Clearly outlining the many processes involved in your supply chain in great detail is important to efficient operations. The more detailed your processes are, and the more consistent they become, the easier it is to automate them.
The automation process involves a number of steps — and potential expenditure — as supporting software systems are not agile enough to keep with the pace of automation. But it need not cost the earth. Modular systems offer the power and functionality to integrate a range of technology, information-gathering software and process management software into a single solution, thereby improving your supply chain efficiency without expensive customization.
2. Look Forward and Keep Moving
When planning for future demand, it is important to consider many variables, beginning with market fluctuations. As market demands change, your supply chain will need to evolve. Predicting market fluctuations isn't always easy, however.
Fortunately, the more information and historical data you have, and the more attention you pay to the changing market, the more agile your supply chain will be. Most companies shape demand by promotions and campaigns and it is often a challenge to align the supply planning with these activities. It is therefore very important to make sure the manufacturing plans are aligned with the marketing drives.
As your target market changes, your approach to producing products must evolve with this new customer base. Tracking trends in data related to demand, sales and other key areas will help you to maintain the ability to continually serve your target market.
The short shelf life of food and beverage materials means that companies must purchase when necessary. This makes it important to carefully manage margins and maintain cost visibility. Supporting systems that improve cost visibility means more informed decision-making and greater efficiency.
Much like in the automation process, an ERP solution is vital to predicting the future of your food and beverage supply chain. Tools for demand planning are required from supporting software, as well as production and procurement planning. The solution should allow decision-makers to review trends and historical data, making it possible to conduct strategic forecasting to streamline ordering, inventory and production.
3. Control Compliance with Data
Few industries face the same level of regulatory scrutiny as food and beverage. With a wide array of state, federal and global food safety guidelines to adhere to, maintaining compliance is a difficult task. Demonstrating compliance in the event of an audit is just as challenging.
The more precise the data, the easier it is to maintain compliance with food and safety guidelines. When facing an audit or attempting to gain a certification, the amount of information you can provide will directly impact the outcome of the process.
Organizations that make the effort to carefully track the flow of materials into and out of their operation centers are better equipped to address regulatory issues. Keep detailed records of materials, processes, maintenance and cleaning efforts. The more you track, the better prepared your organization is to address compliance audits and certifications.
Predicting compliance audits is all but impossible, making it important to keep detailed historical records. By keeping these records, your organization can quickly respond to regulatory reviews, and can pinpoint trends that may lead to future regulatory issues.
ERP solutions often provide the power food and beverage manufacturers need to track and monitor regulatory compliance.
4. Cost Containment
Many costs associated with the supply chain are difficult or impossible to control, including fuel rates, labor and materials costs. So food and beverage organizations should focus on where costs can be controlled.
One cost that your organization can directly control relates to material waste. By controlling the amount of raw materials and finished products lost to waste, your business will reduce production costs and improve overall profit margins.
There are many strategies in waste control, beginning with simply managing expiration dates. The vast majority of materials involved in the production of food and beverage products have a limited shelf life. Maintaining real-time awareness of the shelf life of materials in your supply chain and ensuring that materials are used properly within that time frame will dramatically reduce waste and the costs associated with it.
Similarly, an overstocked inventory is a hotbed for wasted materials. If your organization cannot utilize an overstocked material within its shelf life, that material is lost to waste. Maintaining adequate inventory without over- stocking materials by accurately forecasting demand and maintaining lean manufacturing helps to eliminate waste.
Utilizing an ERP solution to aid in your waste reduction efforts will increase the likelihood of success. ERP solutions offer comprehensive materials tracking capabilities, allowing you to remain aware of spoilage dates, inventory levels and trends in quality control issues.
ERP — Supply Chain Silver Bullet?
Managing the many pieces involved in a complex food and beverage supply chain requires a great deal of effort. Fortunately, the more real-time information you have on your supply chain, the easier it becomes to manage. Comprehensive ERP solutions provide the data you need to automate supply chain processes, plan for future demand, manage compliance, control waste and integrate multiple locations.